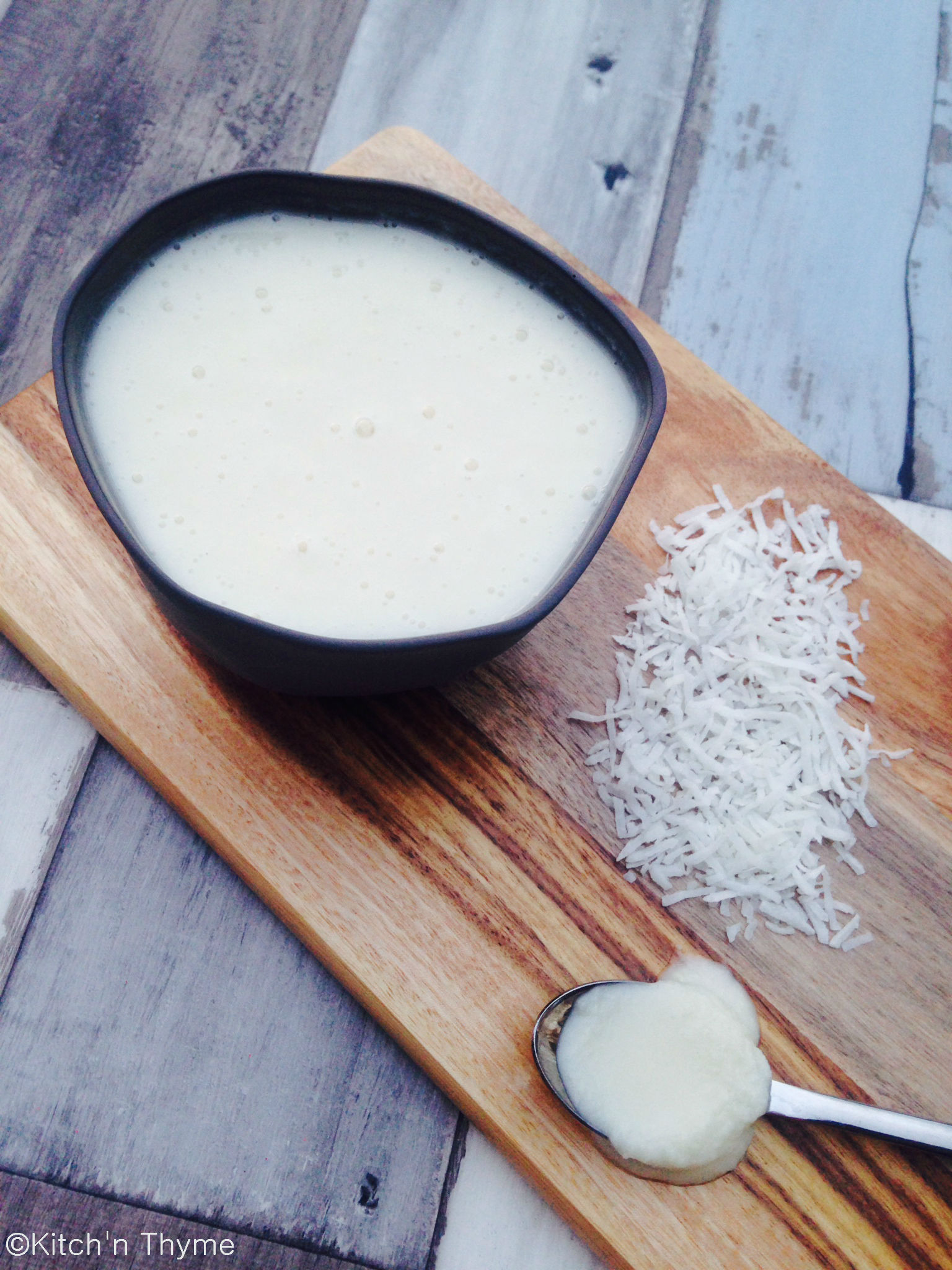 Coconut Butter – What a brilliant alternative for those avoiding dairy! It is uniquely different to coconut oil in that it is made from the dried flesh of coconuts. Sometimes it is marketed as coconut oil, however they are two different things. Coconut butter contains the oil as well as the coconut flesh. It's uses are endless. Much much cheaper to make than to buy and takes all of 4 minutes in the Thermomix.
Coconut Butter was one of the 1st things I made in my Thermomix as my sister-in-law had been trying to make coconut butter in her food processor (as had I in a commercial food processor at work!) and it was taking us about 10-20 minutes! I just chucked a bag of shredded coconut in and wanted to see what would happen – well how fast it was!! I rang my sister-in-law straight away! She was not completely convinced on the machine, until of course I went to visit and she saw it make such light work of this butter!
The heat during the cooking process is important as it will help to get the oils working in the coconut a little quicker. Even if you don't set the Thermomix to 37°, it will reach this temperature being on for 3 minutes anyway, but will be a little quicker if you select it from the start. This method will give you a great puree consistency, but don't expect a completely smooth result like dairy butter.
I use shredded coconut, but coconut chips work really well too. I find the more oily your coconut, the better the result, thus I find either shredded or chips better than desiccated.
You will need this coconut butter recipe to make my Choc Peppermint Creams.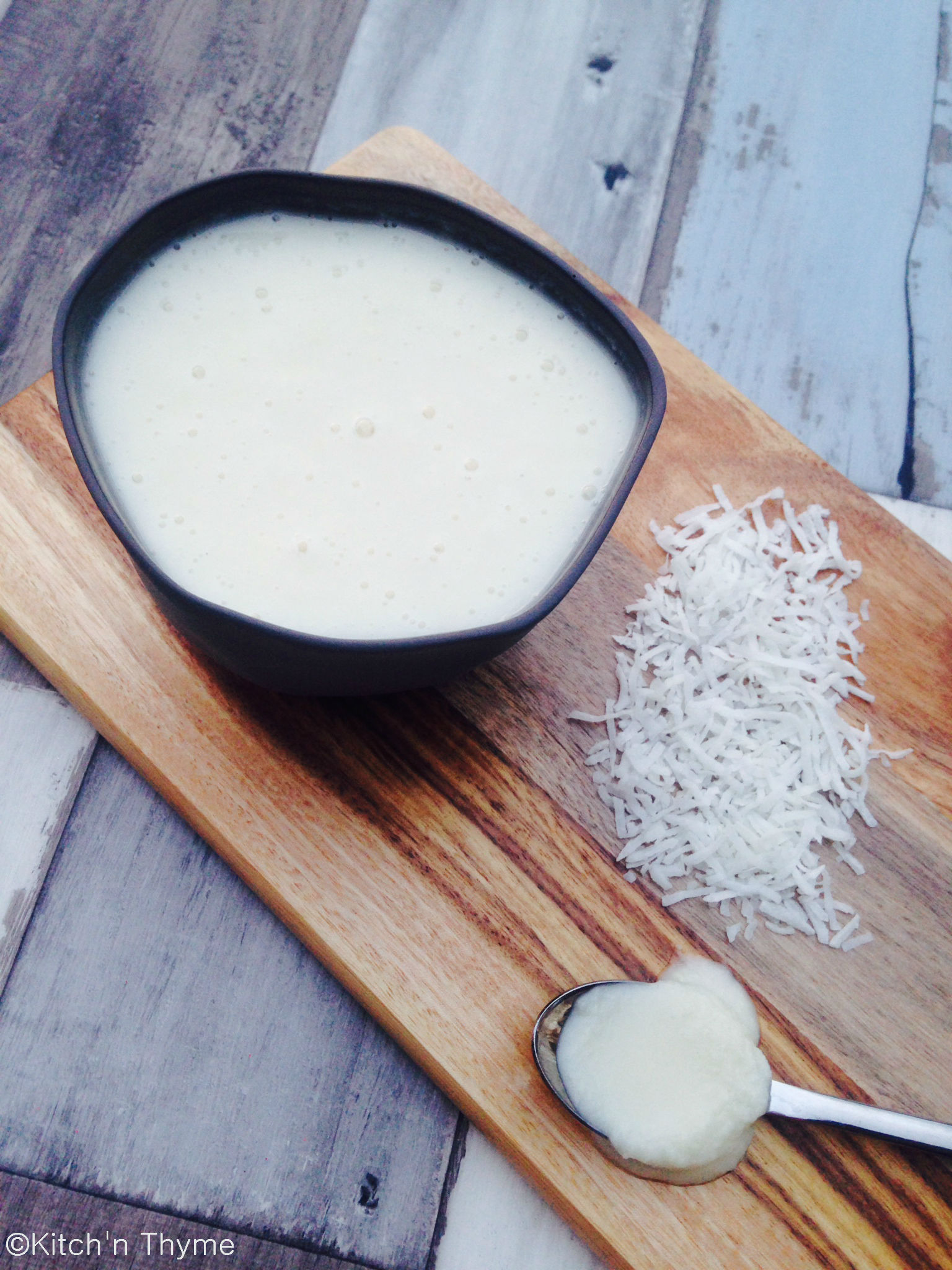 Coconut Butter
2014-12-08 09:06:39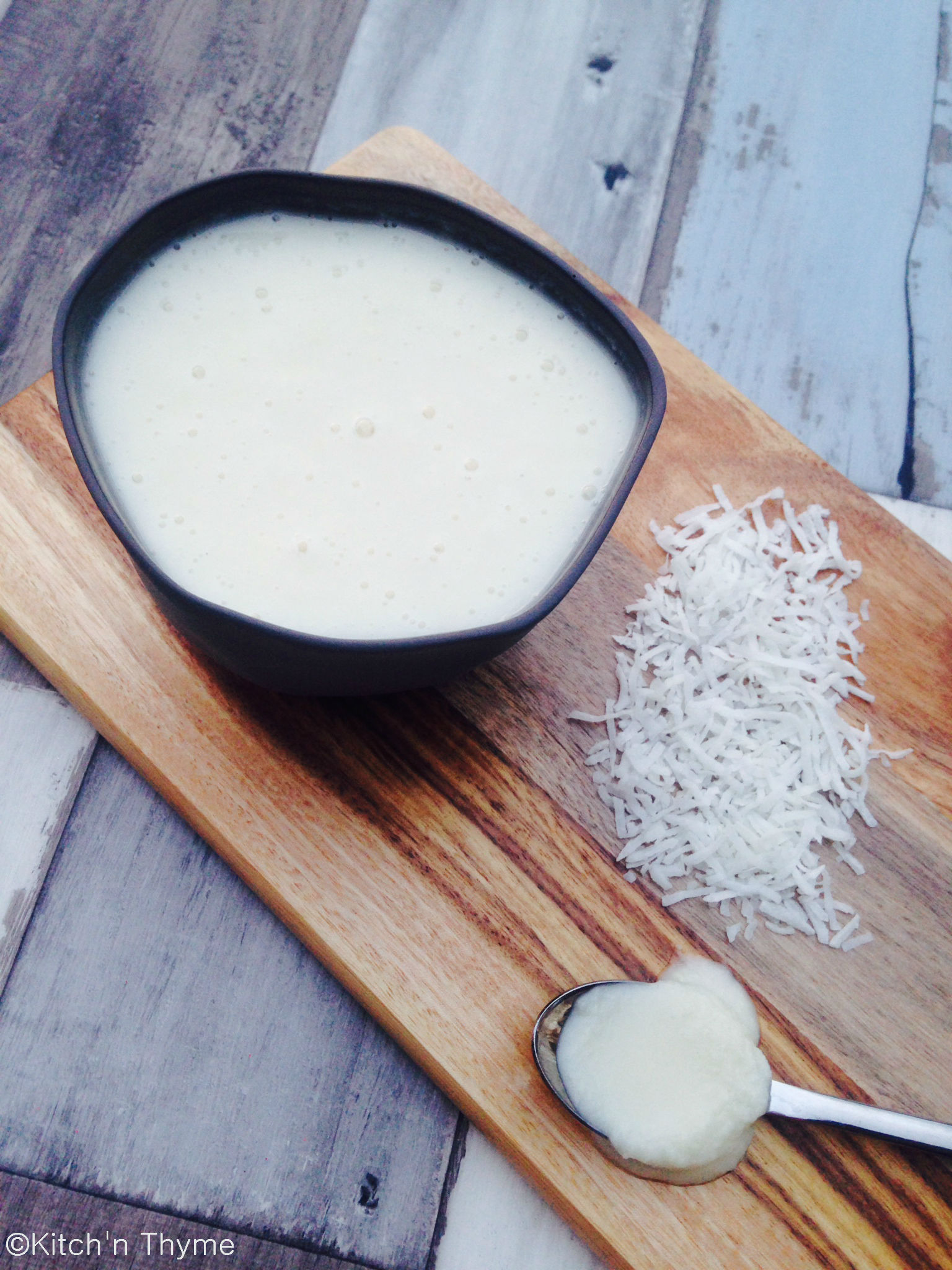 A wonderful alternative for those who can't have butter! Makes 500ml (2 cups).
Ingredients
500g Shredded Coconut
Instructions
Place the coconut into the bowl of the Thermomix and mill 1 minute/Speed 8.
Scrape down the sides of the bowl. Continue processing for a further 2 minutes/37°/Speed 6.
Scrape down the sides of the bowl and blend a further 1 minute/Speed 7.
Store in an airtight container out of the fridge. If refrigerated it will set quite hard.
Kitch'n Thyme http://kitchnthyme.com.au/