Luciously creamy indulgent chocolate hazelnut spread!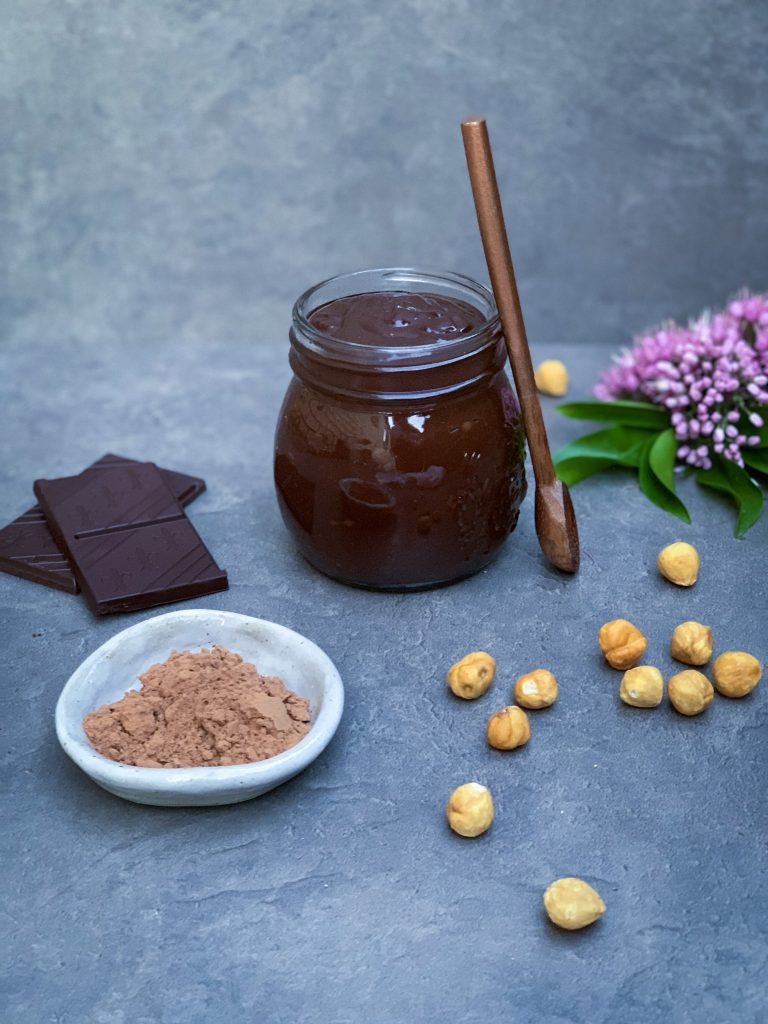 🍫🌰Choc Hazelnut Spread🌰🍫 Think drizzled on pancakes, as a crepe filling, drizzled over a cake, over fruit skewers, sandwiched between cookies (yup that recipes coming!!), stuffed into medjool dates, or simply spread on some crusty sourdough bread! Yum!! 😍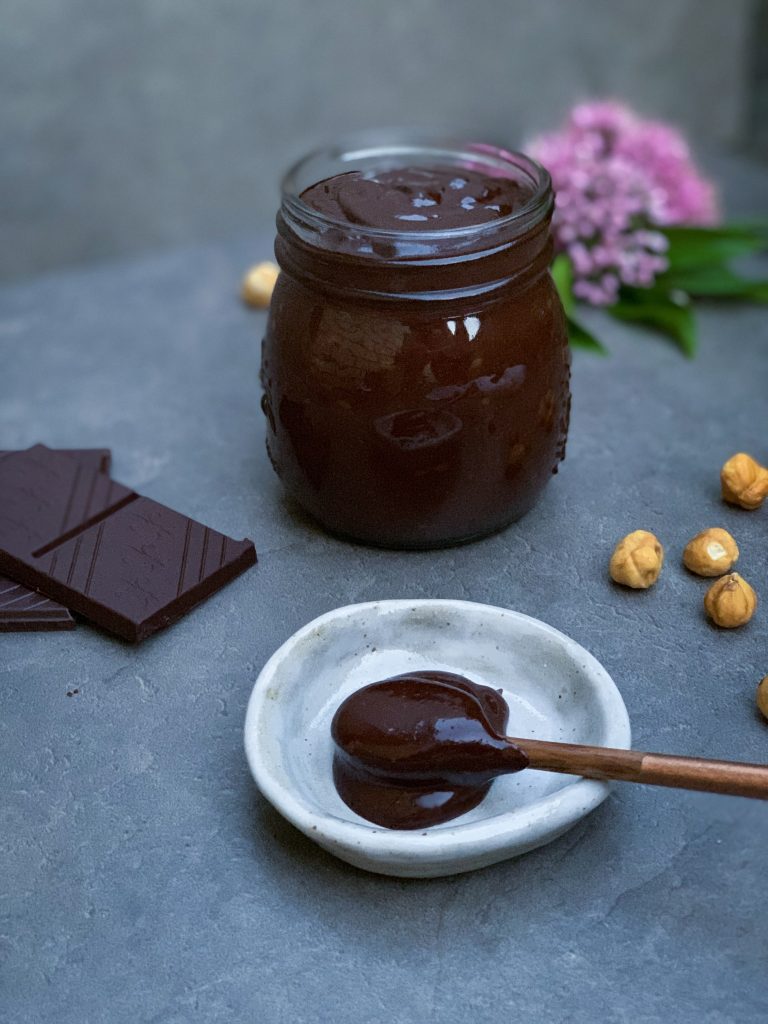 (You can see in the image above how molten and lusciously creamy it is straight after being made!)
It is SO easy to make your own Choc Hazelnut Spread or 'Nutella' in the Thermomix! .
Using natural healthier ingredients and making it from scratch there is a lot to love about a spoonful of this decadent creamy goodness! .
Have you ever read the ingredients list on a bought Nutella or choc hazel spread? Next time you go to the shops, make sure you do so! 🙃
Now look at the image below of how the 'Nutella' sets after being in the fridge overnight! It sets up so nicely and is the perfect spreadable consistency after sitting out of the fridge for just 5 minutes!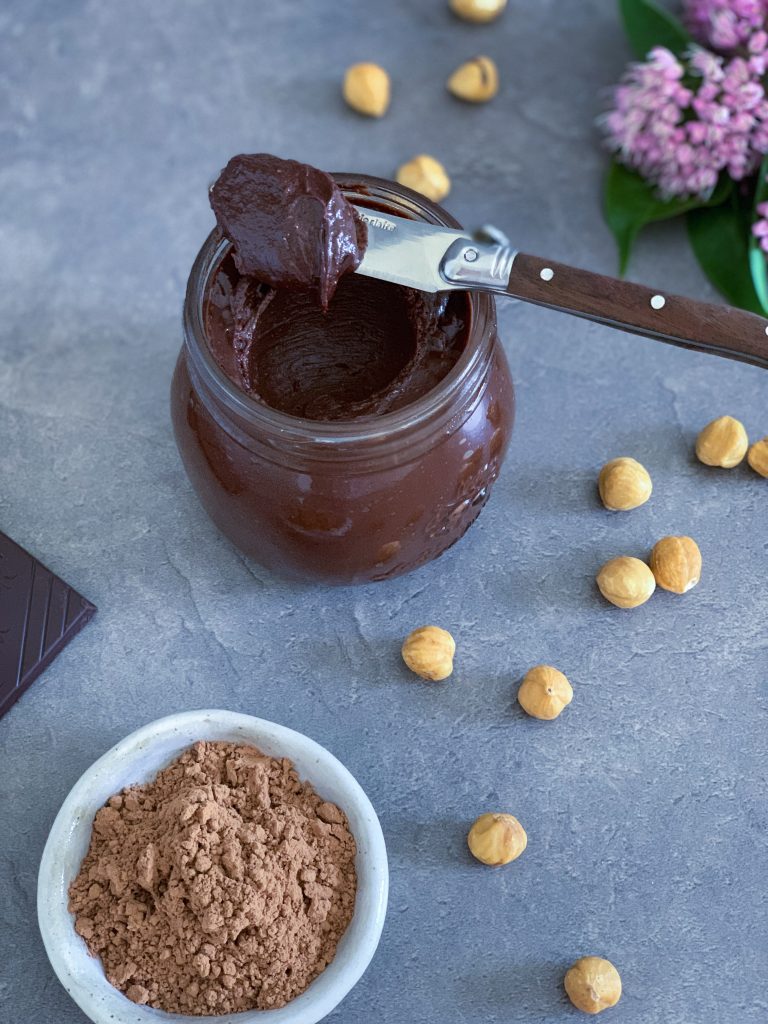 I made this 'Nutella' a few years ago and now use it on my sister in laws Paleo Nutella Cake on my website, so give it a go if you haven't already!
Gabrielle xx
Print
Choc Hazelnut Spread
Luciously creamy indulgent chocolate hazelnut spread!
Author:
Prep Time:

2 Minutes

Cook Time:

6 Minutes

Total Time:

8 minutes
Ingredients
60g Roasted Hazelnuts
75g Coconut Palm Sugar
100g Organic 70% Dark Chocolate (Use Dairy Free for complete Paleo)
100g Almond Milk
70g Butter or Coconut Oil
30g Raw Cacao Powder
1 tsp Vanilla Essence
Instructions
Place the sugar into the mixing bowl and mill 10 Sec/Speed 9.
Add the hazelnuts and mill 8 Sec/Speed 9.
Add the dark chocolate and mill 10 Sec/speed 9.
Add all the remaining ingredients and cook 6 Mins/60°/Speed 3.
Place into jars and store in the fridge or set aside in a large bowl for use in the cake.