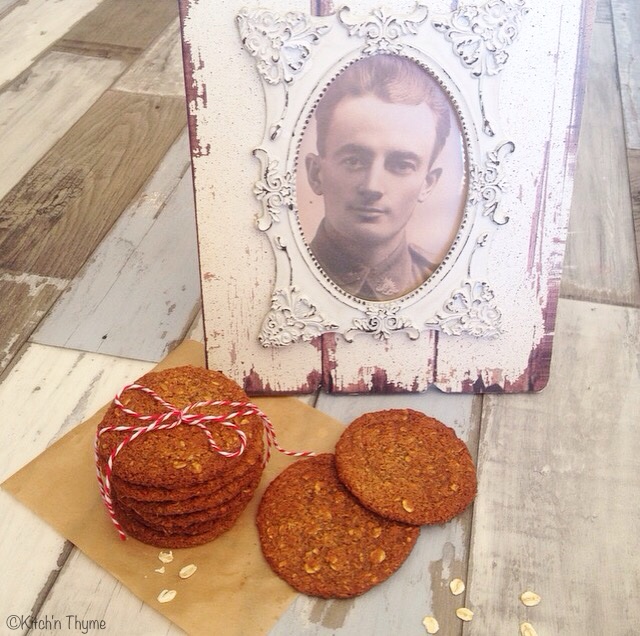 This is my beautiful traditional yet healthy take on the famous Anzac biscuit! It also has special meaning to me as I'm sure it did to my grandad (pictured) who served in the First World War.
My Great Grandad Raymond Wenban served on the Western Front in France. At the age of 22 he joined the army to serve as a Medic in one of the largest battles of World War 1. The Battle of the Somme on the Western Front in France against the Germans was one of the bloodiest battles in history where over 1,000,000 soliders were either wounded or killed.
My great grandfather was an amazing man during this battle where he nursed many many men to their death and some back to health. He even nursed many Germans also.
Being right in the line of fire as a medic it was a miracle that he came home alive! For his service he received 4 medals that are dear to my family….the family like me, that wouldn't be here without him today!
He was a wonderful man with an amazing sense of humour and a light hearted spirit! He lived to the ripe old age of 97!
I could go on and on, but the story behind the Anzac biscuit is a special one. These biscuits first appeared in 1914 when a homemaker journal published a recipe that used the newly developed golden syrup as a preservative. This enabled the biscuits to be transported to the European battlefronts and arrive fresh, even after 6 weeks at sea! How amazing!
I wonder if my great grandfather was lucky enough to get some of these cookies sent all the way from home! I wish I had been able to ask him! Nevertheless they would have been very precious I am sure to those soldiers who did receive them from home!
I've used coconut nectar as a replacement for the golden syrup but you can use honey or maple syrup if vegan or even rice malt syrup.
You can make them gluten free by using gluten free oats and gluten free flour too.
They are crispy on the outside and chewy in the middle! Yum!
So enjoy these gorgeous cookies as we celebrate and remember all the amazing men and women who sacrificed their lives for the amazing country in which we live today!
LEST WE FORGET!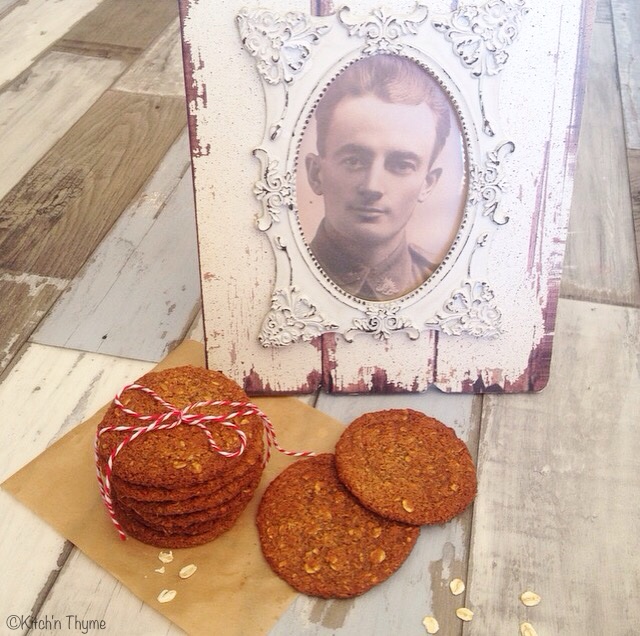 Healthy Traditional Anzac Biscuits (Spelt & Naturally Sweetened)
2015-04-25 01:52:58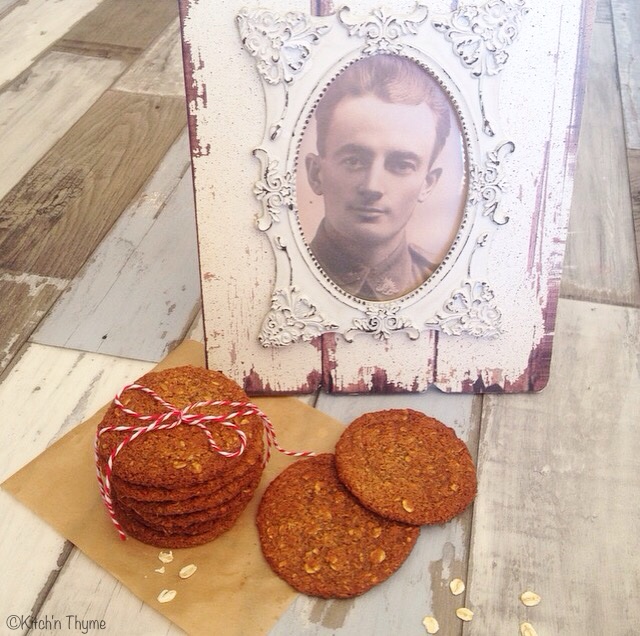 These are my version of a chewy traditional Anzac biscuit. Naturally sweetened, wholemeal spelt, egg free, nut free.
Ingredients
75g Organic Butter, cubed
1 Tbsp Water
2 Tbsp Coconut Flour Nectar or Honey
1 tsp Bicarb Soda
75g Wholemeal Spelt Flour
1 tsp Baking Powder (Aluminium Free)
90g Rolled Oats
100g Rapadura Sugar
50g Desiccated Coconut
Instructions
Preheat the oven to 180°.
Line 2 large baking trays with baking paper.
Place the butter, water and coconut nectar into the mixing bowl and cook 3 Mins/90°/Speed 2.
Add the bicarb and mix 5 Sec/Speed 3.
Add all the remaining ingredients and process 10 Sec/Reverse/Speed 4.
Roll tablespoons of dough into balls and place on prepared trays allowing for spreading.
Bake for 10-15 minutes or until golden brown.
Cool for 5 minutes on the trays before transferring to a wire rack to cool completely.
Notes
You can substitute the coconut flour nectar for honey, maple syrup or rice malt syrup.
Kitch'n Thyme http://kitchnthyme.com.au/