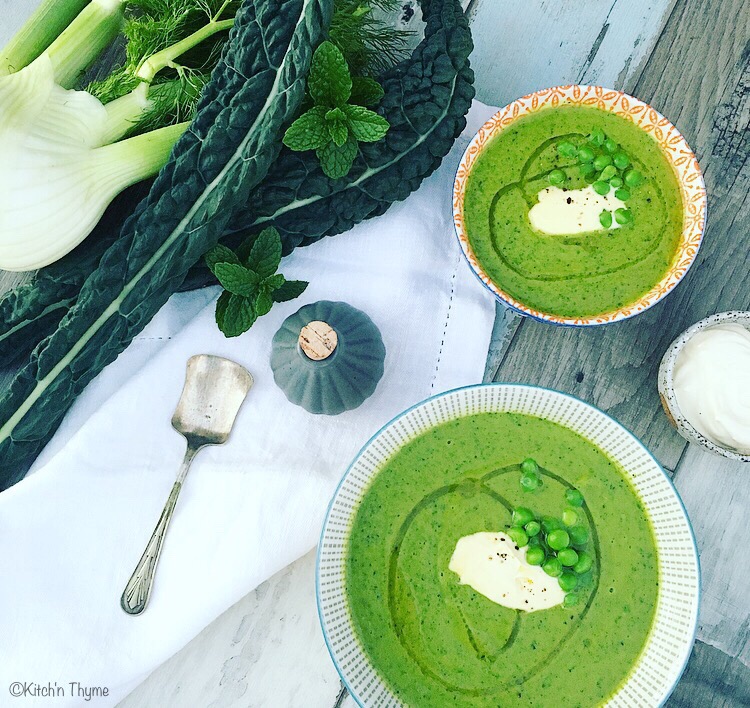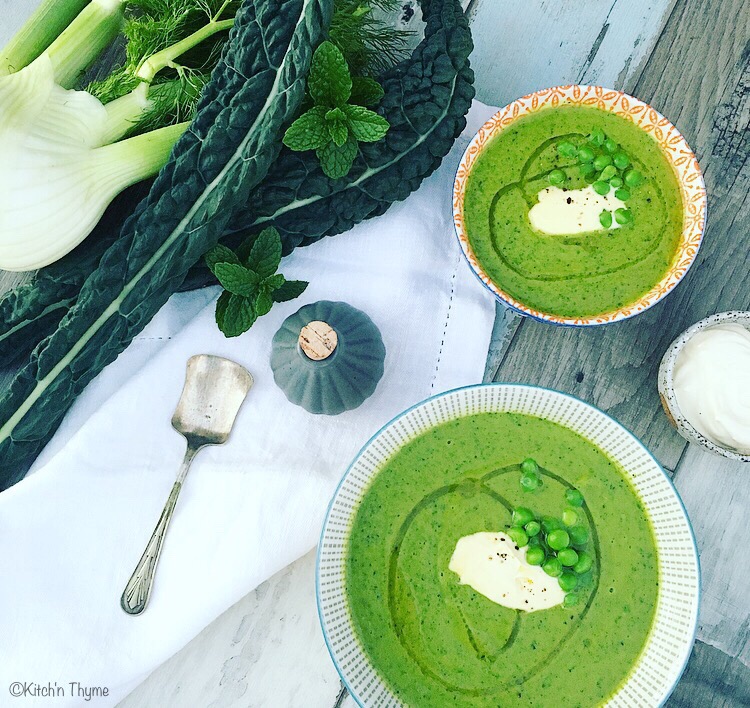 Roast Fennel & Zucchini, Cavalo Nero & Pea Soup
2016-11-02 04:09:03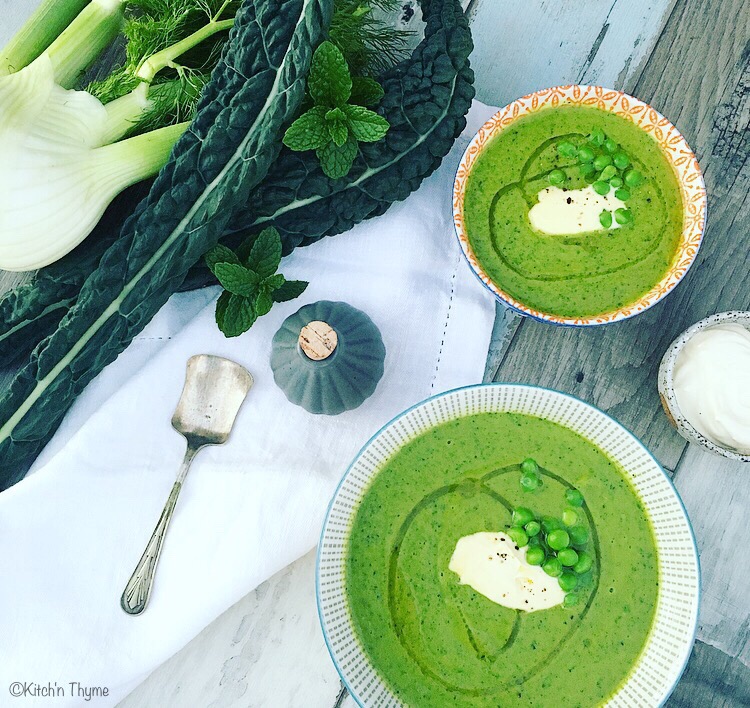 Serves 4
This delicious soup will nourish you on those cold winter or spring days. It's warming but also very light and refreshing!
Ingredients
2 Red Onions, halved
2 Garlic Cloves
30g Olive Oil
200g Fennel (1-2 Bulbs)
500g Zucchinis (2-3 Large)
2 Tbsp Vegetable Stock Paste
500ml Chicken Stock/Bone Broth
2 Stems Cavalo Nero or Kale, stalks removed
200g Frozen Peas
2 Sprigs Mint
2 Sprigs Coriander
2 Sprigs Italian Parsley
Extra Peas for garnish
Creme Fraiche or Sour Cream for topping
White Truffle Oil or Olive Oil
Salt & Pepper
Instructions
Preheat the oven to 180º C. Line a large baking tray with baking paper and place the fennel and zucchini onto the tray. Drizzle with olive oil, salt and pepper and place into the oven to roast for 20-25 minutes or until the veggies are browning on the edges.
Place the onion & garlic into the Thermomix and chop 3 Sec/Speed 7.
Scrape down the sides, add the olive oil and cook 8 Mins/100º/Speed 1.
Place the roasted vegetables, the stock paste & chicken stock into the Thermomix and cook for 5 Mins/100º/Speed 1.
Add the remaining vegetables and herbs and cook 2 Mins/100º/Speed 1.
Gradually increasing the speed, blend 40 Sec/Speed 8.
Pour into bowls to serve and top with peas, creme fraiche, salt and pepper and drizzle with truffle oil. Serve immediately.
Kitch'n Thyme http://kitchnthyme.com.au/