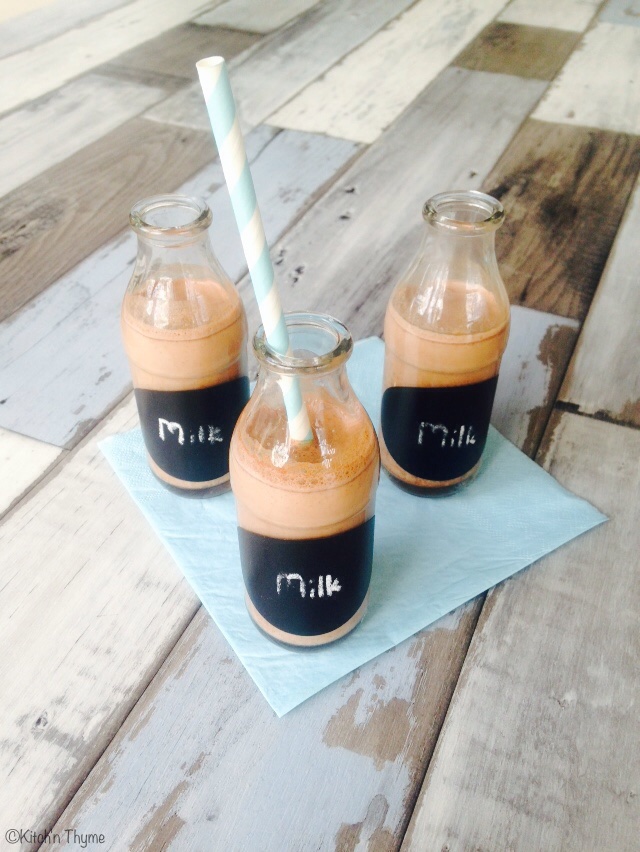 I love this!!…We love this! My little family loves it! It's so delicious and SO easy to make! So perfect for a birthday party where either your family or your guests are dairy free. Or even if not dairy free, why not mix things up and do something different to normal dairy milk. Nuts are full of good fats, protein and good carbohydrates and make up part of a balanced diet. Also, regular bought junky chocolate flavoured milks are full of all sorts of rubbish, including preservatives, additives, colours, flavours, and refined sugars! I just love that this milk is only sweetened with a little maple syrup and is completely free of all the junk! It's real food!
If you are concerned about the caffeine content in the raw cacao powder, consider replacing it with carob powder! Yum!
I served something similar to these at my son's 1st birthday party! I added coconut milk which made it that little bit thicker and creamier. You can do that if you like, but honestly this milk is just perfect as is!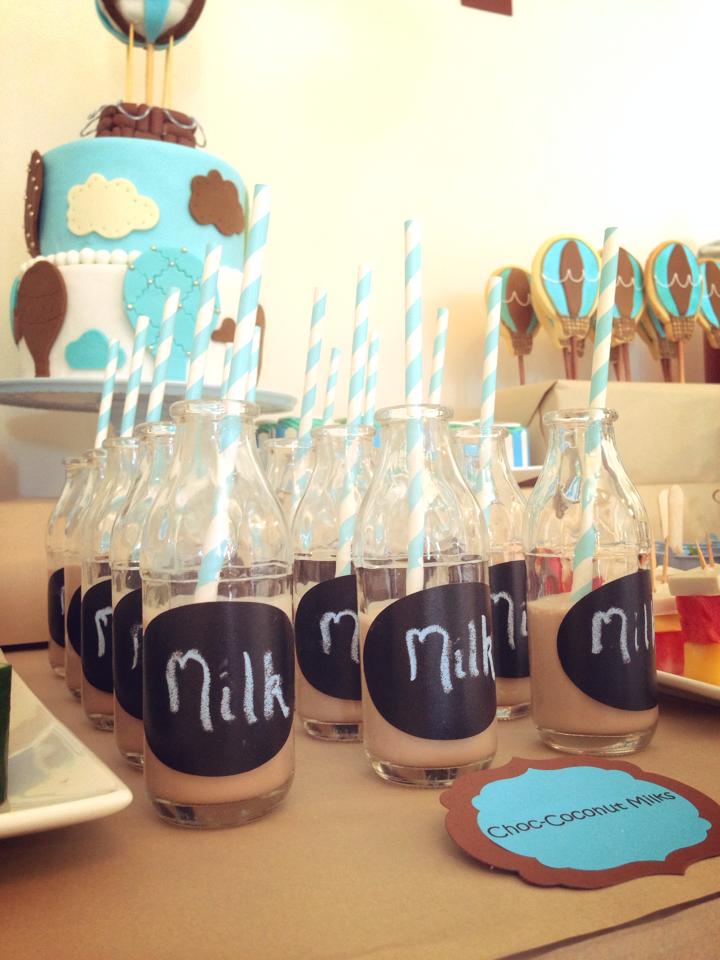 I designed a Vintage Hot Air Balloons party for him and it was A-M-A-Z-I-N-G! You can see a little bit of the cake in the picture above that I made, yes its got that sugary icing and all, but cake decorating is one of my 'other' little things I like to dabble in for the creativeness!….And my son hadn't had any gluten, dairy or sugar before he was 1, so his cake was the basket, it was a GF, DF, chocolate cake, sweetened with a little honey! He LOVED it!! But more on parites in another post!!!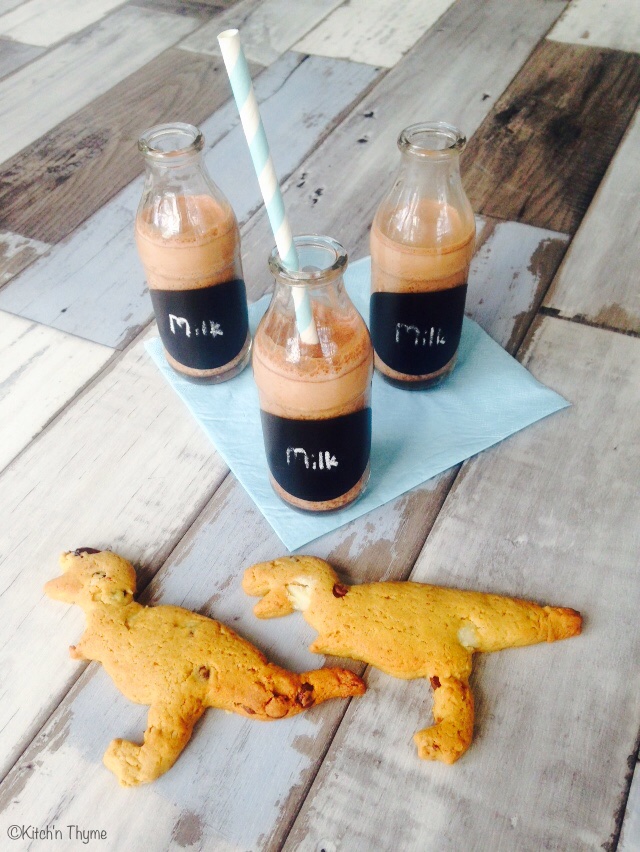 I made some of this milk last week along with these dinosaur cookies! Aren't they just gorgeous! They are a Spelt Choc Chip, Cranberry & Macadamia cookie (my husbands favourite!) – I'll get to the recipe soon! My little boy who is now 2 1/2 thought it was Christmas!
You can make my pure Almond Milk here.
Chocolate Almond Milk
2015-04-21 02:26:10
Dairy-free
Almond Milk
turned into guilt-free Chocolate Milk! Perfect in smoothies, with cookies or for parties!