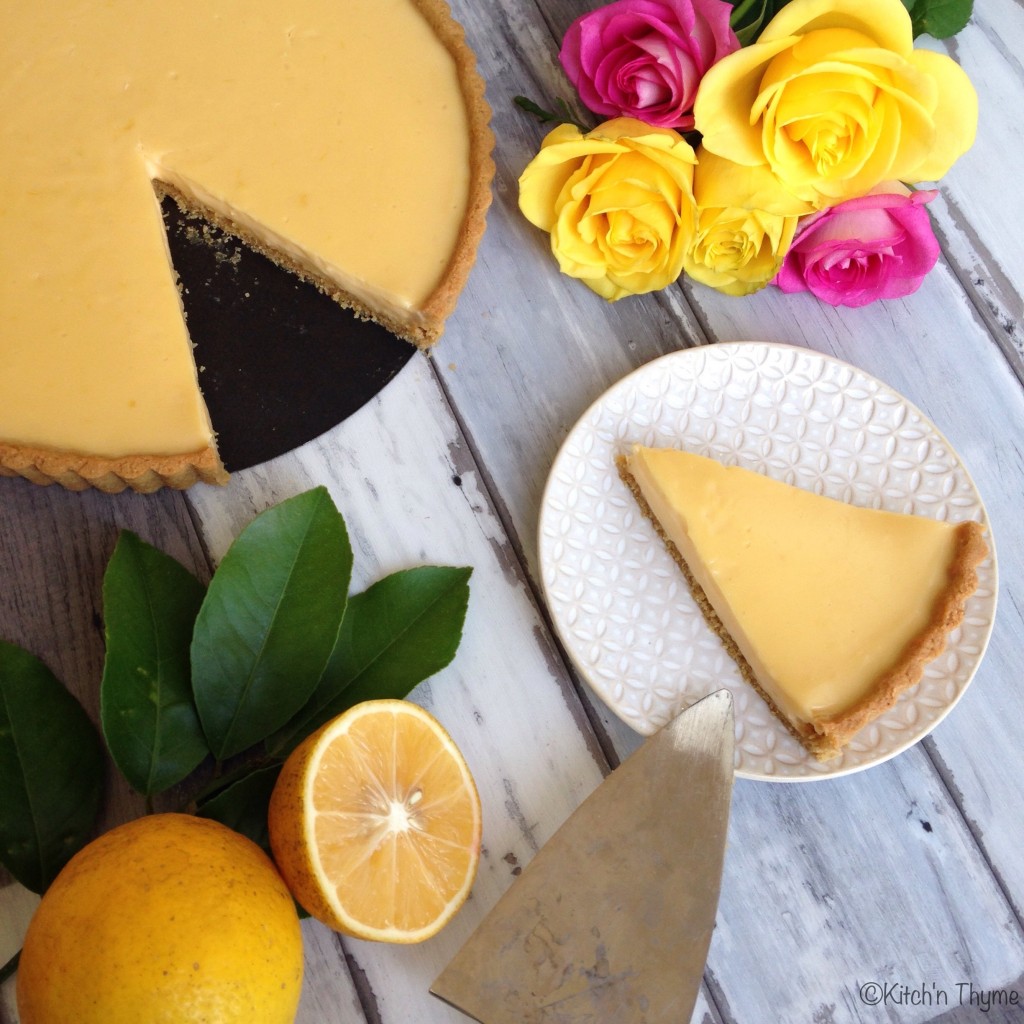 Who doesn't love a good citrus tart?
Such a beautiful French dessert that is the perfect way to end any meal or on any afternoon tea menu!
This beautiful creation of mine is one of my husbands favourite! He is an absolute lover of lemon!
I've always made it with my Sweet Spelt Shortcrust, however I'm somewhat trying to lower any gluten content for a few reasons at the moment. So I've made a delicious Paleo crust that is a really lovely compromise!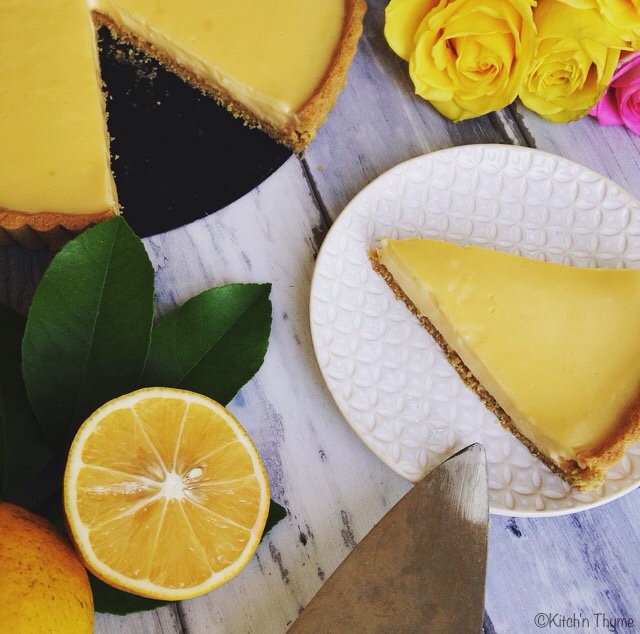 The filling is delectably smooth! It used to take me a long time over the stove to whisk it so constantly and I love that the Thermomix makes it so much quicker and I don't have to watch it! If you like a lemon tart with a lot of lemon curd then double the curd to make it thicker.
It's important to use a mild flavoured honey in this as a strong honey can easily over power that beautiful lemon flavour that we want to hero! 😉
Because I use butter in the curd it isn't completely Paleo, but you just can't have a lemon tart without butter!!! I absolutely love good fats, and I can't bare to cook without them! They have amazing health benefits! More on that in another post though!
I hope you enjoy this is as much as we do!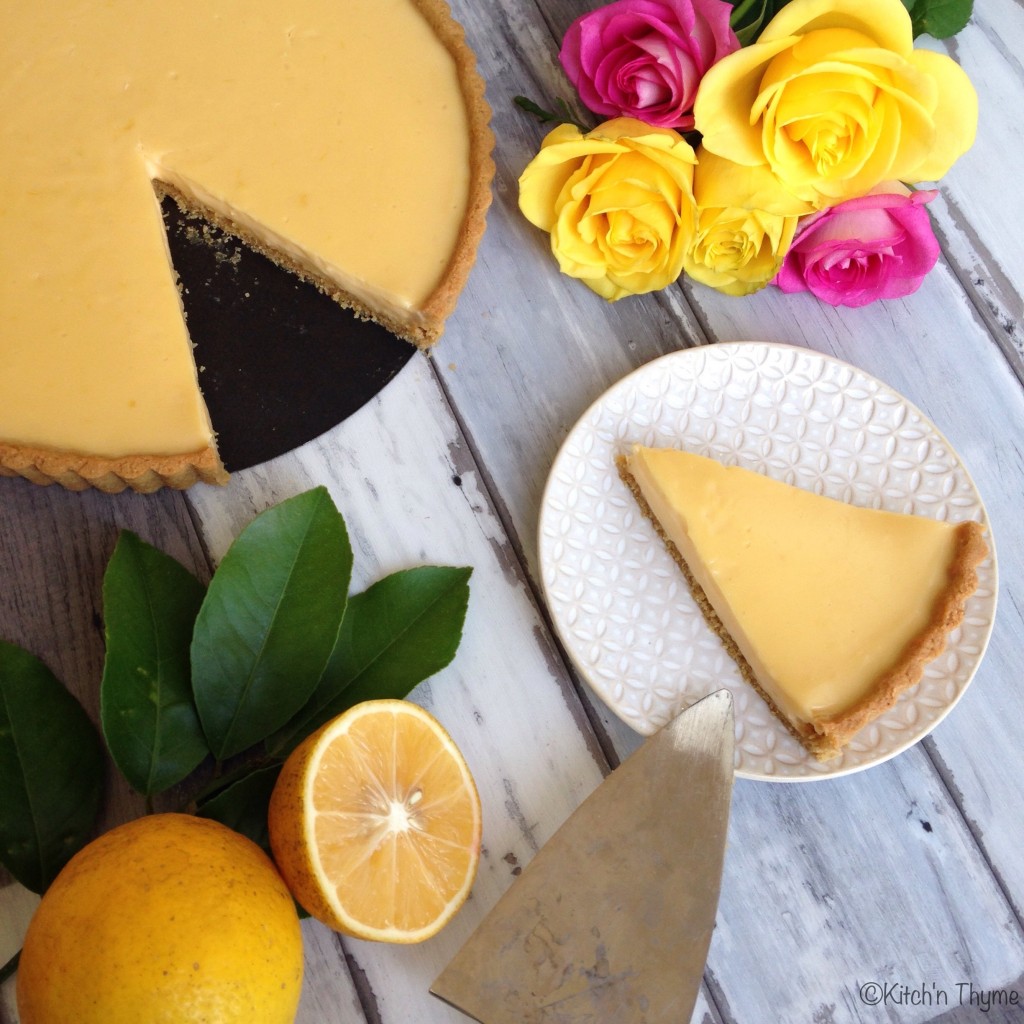 Lemon Tart
2015-07-28 07:52:09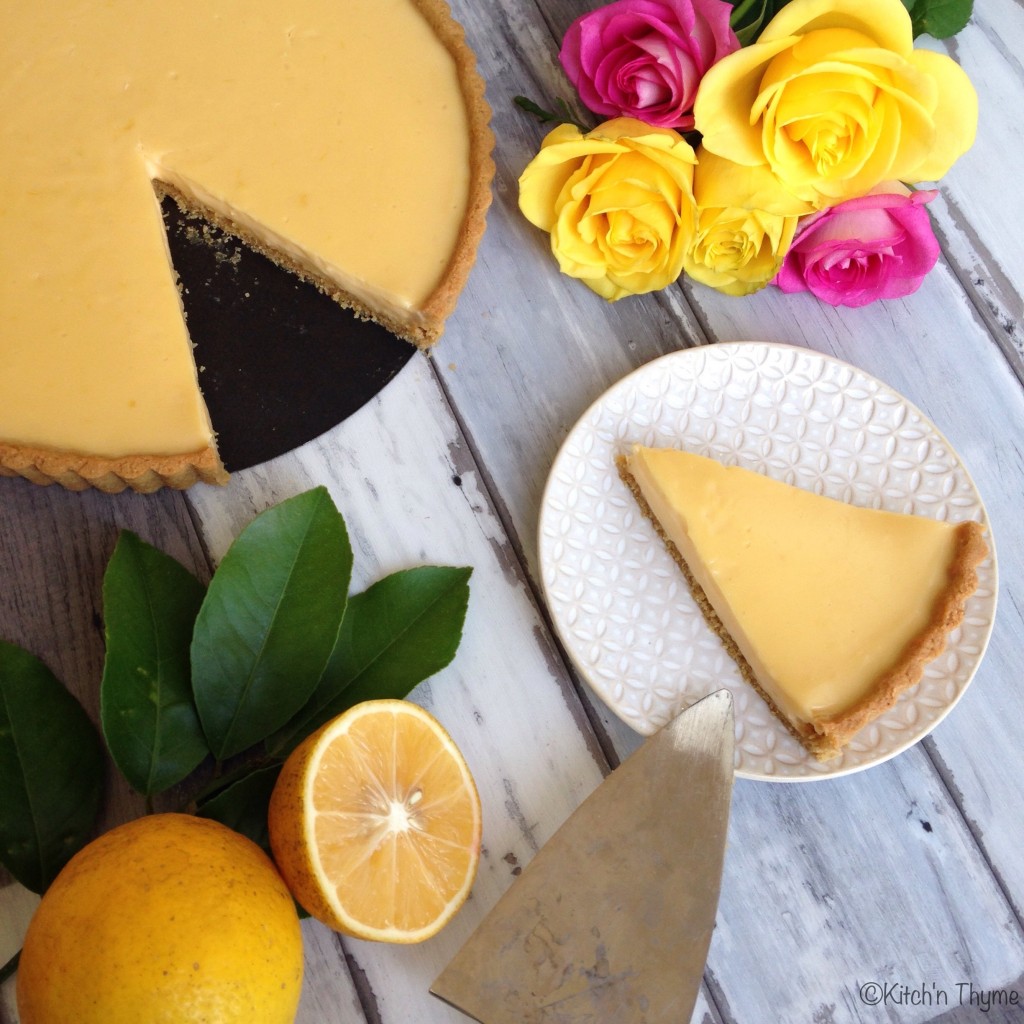 The most perfectly smooth, naturally sweetened, tangy and delectable Lemon Tart ever!
Sweet Shortcrust Pastry
50g Coconut Palm Sugar
150g Almond Meal
50g Coconut Flour
30g Arrowroot
100g Organic Butter
1/2 Lemon, zested
1 Organic Egg, lightly beaten
Filling
200g Lemon Juice, strained
200g Organic Butter
150g Organic Honey
1 1/2 Lemons, zested
1 Tbsp Cornflour
5 Organic Eggs
Pastry
Place the sugar into the Thermomix bowl and mill 10 Sec/Speed 9.
Add the almond meal, coconut flour, arrowroot, butter and lemon zest to the bowl and blend 10 Sec/Speed 6.
Add the egg and Knead 15 Sec.
Wrap in plastic wrap, flatten, and place in the refrigerator for 30 minutes to chill.
Preheat the oven to 160°C and spray a 26cm tart case with oil spray.
Once the dough is chilled, roll out to 5mm thickness between 2 sheets of baking paper.
Peel off the top sheet of baking paper, and transfer pastry to prepared tart case and peel the bottom sheet of baking paper off, pushing the pastry down gently to fit the case evenly. If there are any tares, just use a little of the excess dough to carefully patch it, being careful to maintain an even thickness.
Place back into the fridge to chill for 15 minutes before baking for 15 minutes.
Remove from the oven and cool.
Filling
Place the juice, butter, honey and zest into the bowl of the Thermomix and heat 3 Mins/60°/Speed 2.
Mix 50 Sec/Speed 3, adding the cornflour first, then the eggs 1 at a time through the hole in the mixing bowl lid. Once the eggs are completely incorporated, cook for 8 Mins/80°/Speed 3.
Pour into the cooled tart case and gently agitate it the case to even the filling mixture out. Set aside to cool and then place into the fridge to set completely.
Once set, approx. 1 hr, cut into slices and serve with fresh cream or yoghurt.
Notes
Make sure to use a mild flavour honey so that it doesn't over power the flavour!
Kitch'n Thyme http://kitchnthyme.com.au/