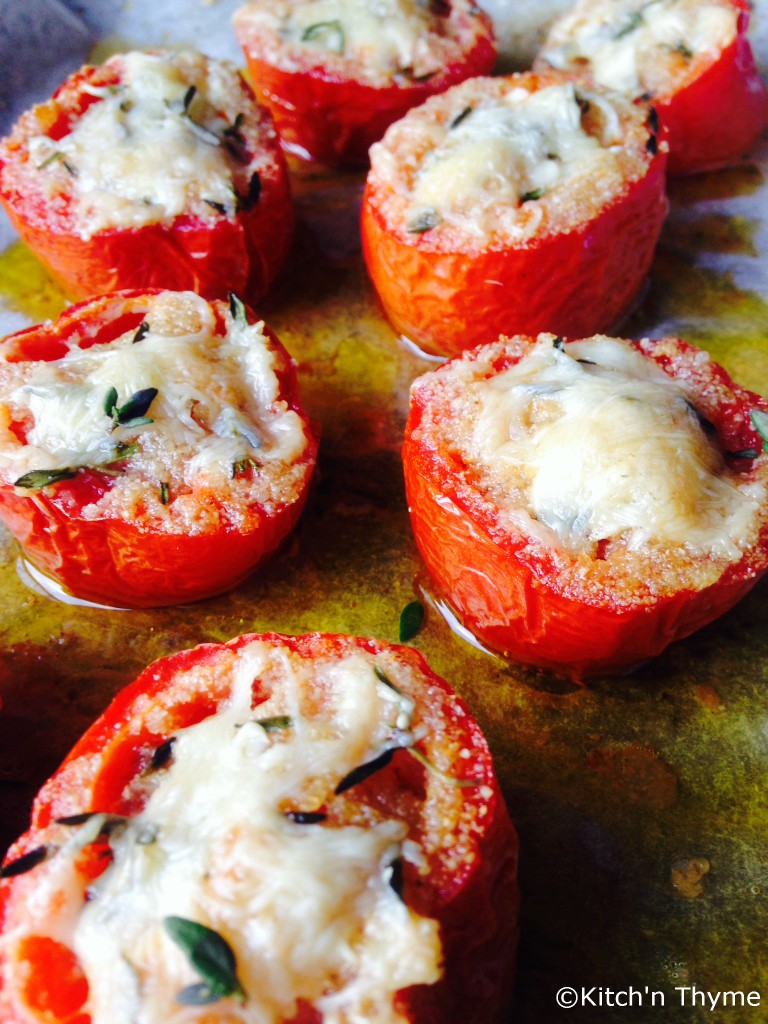 These delightfully golden, winey, gummy, sticky, sweet & juicy tomatoes will be set to impress your whole family! They are the perfect compliment to any egg breakfast! I have a real obsession with tomatoes and these fulfil it!
I have for many years never liked going to a buffet where I'm served barely cooked, flavour-lacking roast tomatoes!! I need flavour!
You can go quite generously with all the flavourings! The oils that lie on the tray after baking are so delicious for drizzling over poached eggs, so don't throw them away!
The sheep cheese is just delicious and often far less reactive for those that pose intolerances to regular cows dairy.
Enjoy!
Saracino Roast Tomatoes
2015-04-26 11:21:17
Serves 4
These are so deliciously tasty! A little gummy, winey, sweet, intense and sticky! Yum!
Ingredients
4 Roma Tomatoes
1 tsp Garlic Powder
1 tsp Onion Powder
sprinkle Celtic Sea Salt
2 sprigs Fresh Thyme
50g Saracino Sheep Cheese (grated)
drizzle Extra Virgin Olive Oil
Instructions
Preheat the oven to 180°C and line a baking tray with baking paper.
Slice the top and the bottoms off the tomatoes. Try not to chop too much off the tomatoes, but rather just make a flat base on each, so they will sit flat on a tray. Cut the tomatoes in half horizontally and place cut side up on the tray.
Sprinkle all the tomatoes with the garlic, onion, & salt. Pull the thyme leaves off the stems and sprinkle on the tomatoes. Generously drizzle with olive oil & top with the grated sheep cheese.
Place into the oven and roast for 25 minutes. Serve hot with your favourite egg breakfast or in a beautiful fresh pasta dish for dinner!
Kitch'n Thyme http://kitchnthyme.com.au/