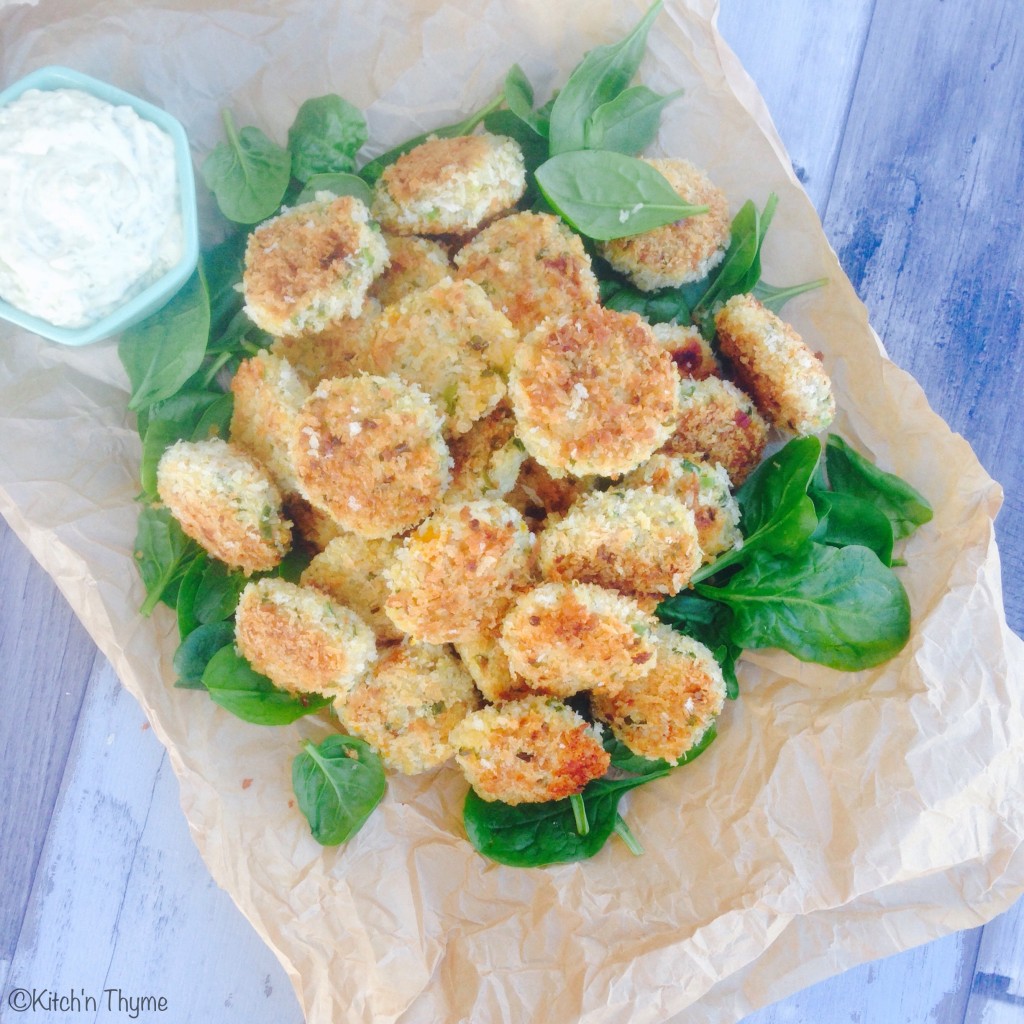 Oh these! Oh these! It's not everyday that you just chuck a whole heap of stuff in a bowl and then afterwards think 'Thank goodness I wrote that down!!!'. Normally I'm scratching my head to remember every little thing I put in so I can re-create them just as awesomely again! So this was my lucky day!
I've made them a couple of times since just to perfect them for you guys!…And maybe so I could eat a few more!
Last week I had to put my chef whites back on and go do a shift at the Health Retreat. It was great being back in the kitchen feeding hungry mouths and seeing the lovely guests relish the yummy food!
I made my Butter Chicken (that recipe is coming very soon- and you will not want to miss it! It's amazing!!!) with Quinoa instead of Rice. There was a little Quinoa left over so I thought I'd bring it home and turn it into some yummy morsels! And that I certainly did!…If I say so myself!
They are DELICIOUS!!! And SOOO easy!
I've used ordinary breadcrumbs in the recipe but you can easily substitute them for gluten free if needed. Just sub the spelt for rice flour too.
I LOVE that they have veggies hidden in them too! They have zucchini, shallots, pumpkin and herbs! From the outside they just look like crispy yummy treats, but are full of goodness inside.
Quinoa is so nutritious! It is technically a seed, but can be used like a grain. It's versatility is awesome! It has the perfect balance of all nine amino acids essential for human nutrition, making it a great source for added protein Along with plenty of potent antioxidants, it's also a good source of fibre and iron.
If you're dairy free, just leave out the feta.
If you aren't convinced by now to go and make them then let me just tell you what makes these extra special! It's the Coriander Mayo! It is so quick to whip up in the Thermomix and just matches the pumpkin in flavour so perfectly!
So go make them! Go now!
Quinoa, Roast Pumpkin & Feta Bites with Coriander Mayo
2015-07-07 06:17:48
Little protein packed morsels of yumminess! Perfect for lunchboxes, parties or snacks!
Ingredients
170g White Quinoa (500g cooked)
800g Water
300g Pumpkin, peeled & diced into 1-2cm cubes
2 Tbsp Olive Oil
2 Zucchinis, chopped into 3-4cm pieces
2 Shallots, thinly sliced
100g Feta, crumbled
1/2 Bunch Coriander, finely chopped
3 Sprigs Mint, finely chopped
50g Breadcrumbs
50g Wholemeal Spelt flour
2 Organic Eggs, lightly beaten
2 tsp Celtic Sea Salt
Panko breadcrumbs for shallow frying
Olive Oil, Ghee, or Rice Bran oil for shallow frying
Coriander Mayo
1/2 Bunch Coriander, leaves only
1 Garlic Clove
2 Egg yolks
1 tsp Dijon Mustard
1 Tbsp Lemon Juice
1/2 -1 tsp Celtic sea salt
250g Macadamia, Light Olive, or Rice Bran Oil
Instructions
Soak the Quinoa 30 minutes prior to cooking this recipe.
Place the soaked quinoa into the simmering basket. Place the water into the mixing bowl and insert the basket. Cook for 25 minutes/Varoma/Speed 2. Remove the simmering basket and set aside to drain. Place the quinoa into a large mixing bowl.
Line a large baking tray with baking paper. Preheat the oven to 180°C. Place the pumpkin on the tray and drizzle with the olive oil and sprinkle with some salt. Toss with your hands to coat the pumpkin thoroughly. Place into the oven to roast for 25 minutes or until just tender with a knife. (You want the pumpkin to hold together in the mix.)
Place the zucchinis into the mixing bowl and chop 5 Sec/Speed 4.
Place into the large mixing bowl along with all the remaining ingredients.
Mix together with a flexible spatula until thoroughly combined.
Heat the oil in a frying pan over medium heat. (Be careful not to overheat as you don't want the oil to smoke.) Grab small spoonfulls with your hands and push together into little rounds. Gently flatten into bite sized morsels and coat with the breadcrumbs. Pan fry on either side until golden brown before draining on absorbent paper towel.
Serve warm with the coriander mayonnaise.
Coriander Mayo
Place the garlic and coriander into the mixing bowl and chop 3 Sec/Speed 7. Scrape down the sides of the bowl.
Insert the butterfly. Add the egg yolks, mustard, lemon juice and salt and mix 20 Sec/Speed 4.
With the butterfly rotating on Speed 4 and MC in place, gradually pour oil into mixing bowl lid. Add oil slowly to start with and then faster as the mayonnaise starts to emulsify. This should take around 2-3 minutes.
Serve with the Quinoa Bites! Yummo!
Or store in the fridge in a jar.
Notes
For a Gluten Free Option: I've used ordinary breadcrumbs in the recipe but you can easily substitute them for gluten free if needed. Just sub the spelt for rice flour too.
Kitch'n Thyme http://kitchnthyme.com.au/