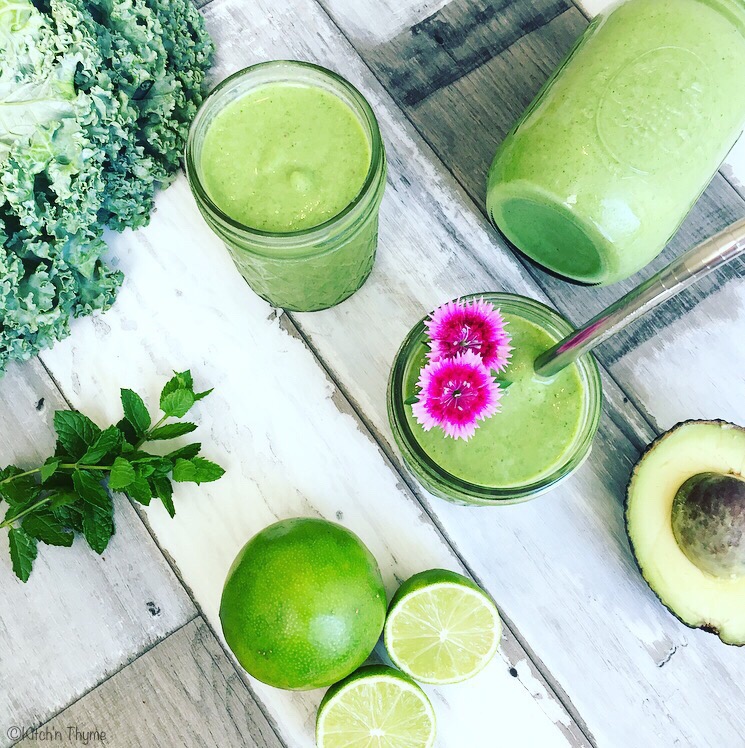 Green Smoothies!!! Ok, I've been meaning to get this up on the blog for about a year!…almost 2!!! haha
It should have been 1 of the first things I put up, but I wanted to do a really big post with a number of different flavours, but alas that might be another year away, so without further ado, I present you with one of the best green smoothies you will ever drink!!
We make them all the time in our house, my kids love them!! Well especially my little 17 month old! Mr 3 used to love them too, but he's a little bit hit and miss these days! But alas that is fickle kids for you! Today he will drink a few sips and tomorrow he'll drink a whole cup! The best thing I can do is to keep offering healthy food, it will pay off!
The key to a good or should I say great green smoothie is citrus, mint and parsley! These flavours disguise the strong flavour of spinach or kale and make it much more palatable. My favourite is lime, however orange, blood orange, lemon or grapefruit are also great!
Another essential ingredient in a green smoothie is avocado for creaminess! It is so much better with it!
Ice is also really important! The colder the smoothie the nicer it will be!
This is a bit strange but drinking through a straw also makes a green smoothie extra delicious! Try it and I'm sure you'll know what I mean!
Here is a basic Green Smoothie guide:
Choose 400ml Base: Almond/Nut Milk, Coconut Cream/Milk, Coconut Water
Choose 100-200g Leafy Greens: Spinach, Asian greens, Cucumber, Zucchini, Celery
Choose 1 Citrus: Lime, Lemon, Grapefruit, Orange, Blood Orange
Choose 200-300g Fruits: Berries, Pineapple, Papaya, Mango, Peaches or Nectarines
Choose 1-2 Tbsp Thickeners: Chia or Hemp Seeds, Nut Butters
Choose a Power Up Booster: Mesquite, Lucuma, Maca Powder, Raw Cacao Powder, Medjool dates, Coconut oil, Acai, Cinnamon, Vanilla, Green Powders, or Protein Powders.
There are lots of others but this gives you a guide to go and create your own delightful flavours!
If you haven't tried a green smoothie before, then give this one a go! It's such a fabulous way of getting greens into the diet and is such a wonderful way to start the day! Adding some protein powder also makes it a perfect change to eggs for breakfast if you're heading out the door and in a hurry!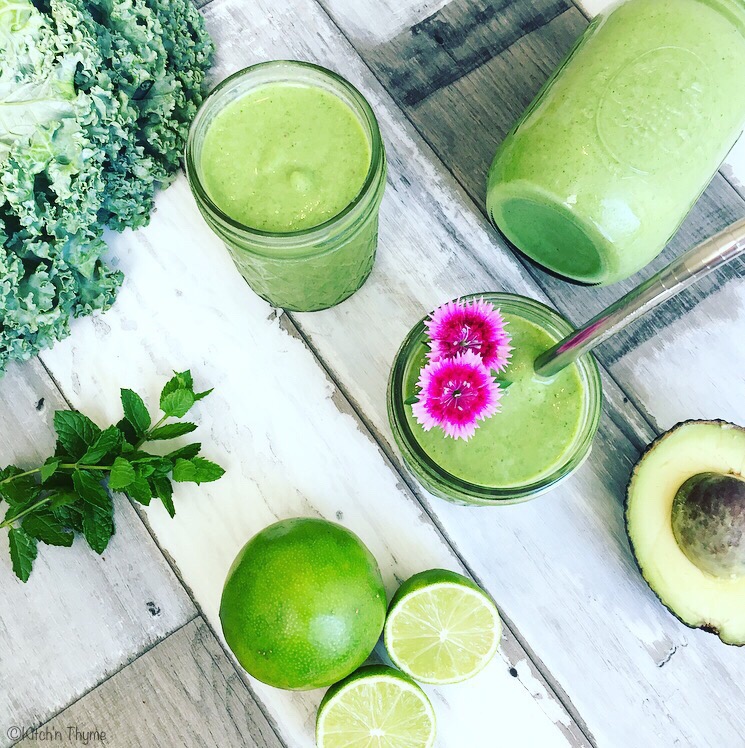 Lime & Coconut Green Smoothie
2016-02-02 23:51:30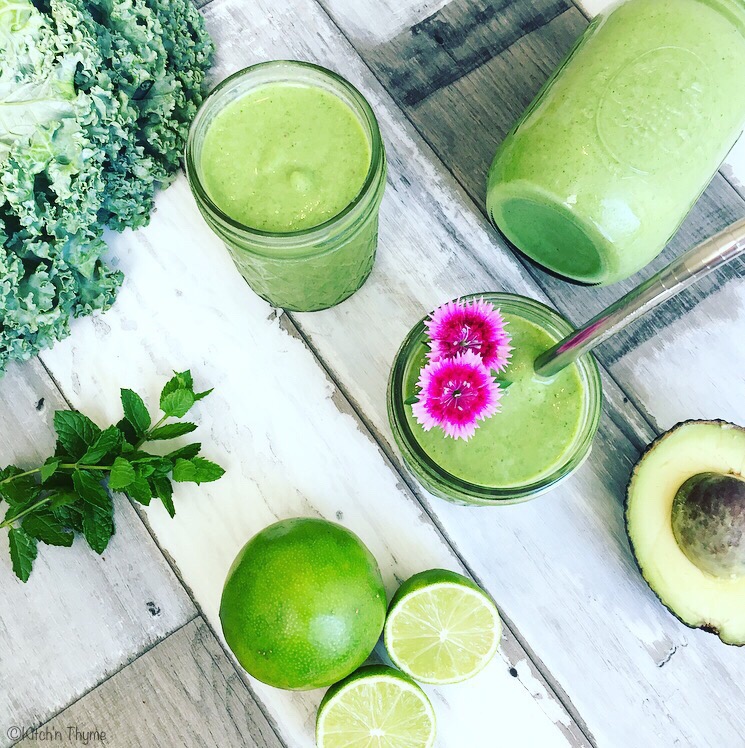 Fresh, zesty, delicious green smoothie to start your day!
Ingredients
150g Frozen Bananas
1 Green Apple, cored & quartered, or Kiwi Fruit or Pear
1/2 Avocado
1 Lime, half skin removed
100g Ice
250ml Coconut Water
150ml Coconut Cream or Milk
4 Sprigs Fresh Mint, leaves only
4 Sprigs Fresh Italian Parsely, leaves only
1/2-3/4 Bunch Kale, de-veined
1 Tbsp Maple Syrup (optional)
Instructions
Place all the ingredients into the Thermomix bowl and blend 1 Min/Speed 9.
Pour into glasses and serve immediately.
Notes
You can use water in place of the coconut water, but I do suggest adding the coconut cream/milk as it will make it nice and creamy.
Kitch'n Thyme http://kitchnthyme.com.au/