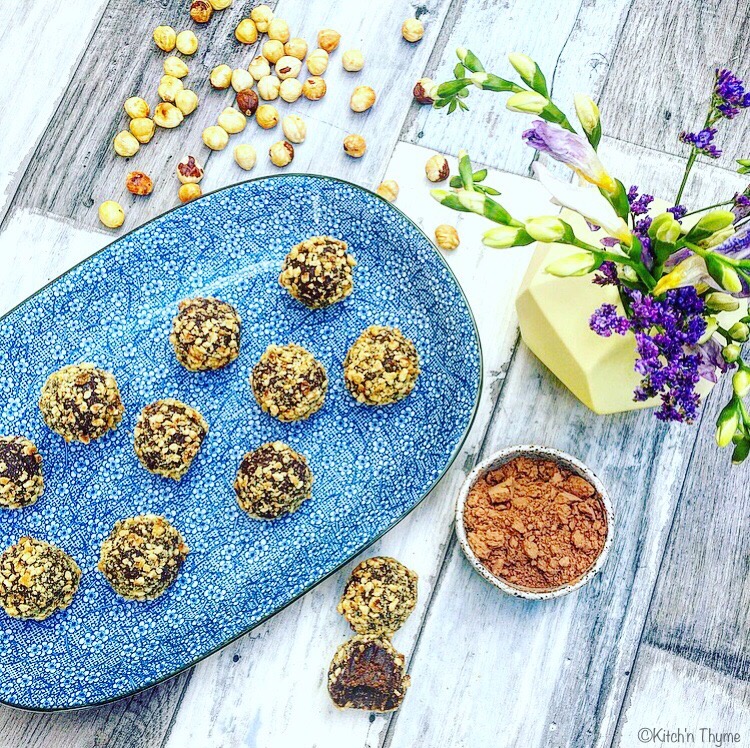 This beautiful bliss ball recipe came about recently when I was going to make my Paleo Chocolate Mango Tart. I had planned to make a batch of bliss balls that day also. The filling for the tart was sitting in the Thermomix and upon a second glance I all of a sudden had a 'uh huh' moment! This would make the perfect start to some delightful bliss balls! Yummo! So the whole tart went immediately out the window! Well thankfully, not really! I added a few more things to the mix and by golly it was delicious!
I add a few medjool dates and almond meal, along with the cacao nibs which add a gorgeous crunch to each bite, and a lovely bitterness!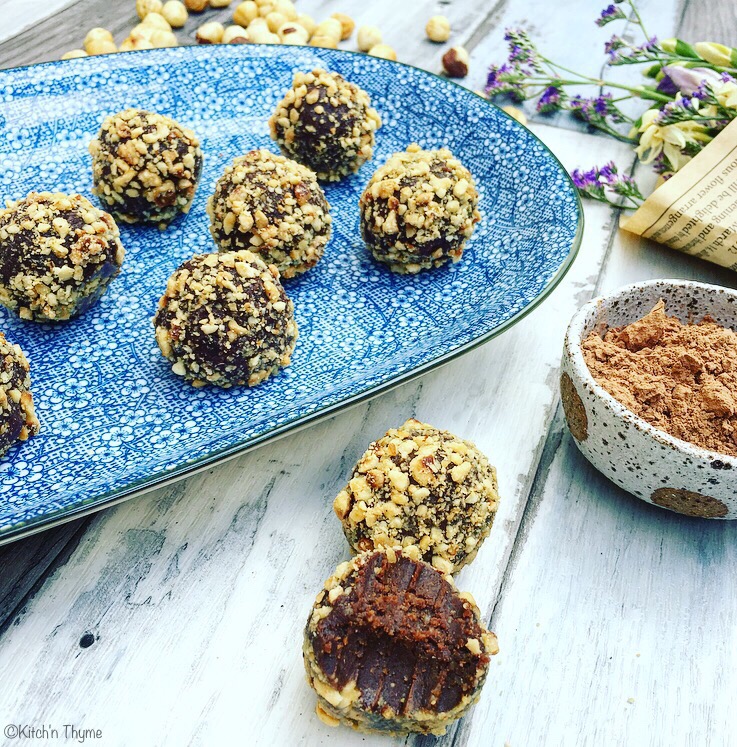 For the bliss balls I've reduced the maple syrup a little to 80g instead of 120g in the tart filling, as I like them to be more of an energy pick me up rather than an actual treat! I'm not a big sweet tooth, so I don't mind it a little richer. It's up to you.
You can also add in a protein powder to give them an extra protein kick for a post workout snack or for busy mums and breastfeeding mums! They are a little more fudgey with the protein powder. Try both and see which you prefer.
I then roll them in roasted hazelnuts! I love hazelnuts with chocolate or carob. (You can definitely use carob powder for these too!) They are just so good with the extra crunch on the outside! You could leave them with no coating or use coconut perhaps.
Hazelnut & Cacao Nib Bliss Balls
2015-03-13 03:26:03
Crunchy, nutty, creamy bliss balls! Almost a little Ferrero rocher like!
Ingredients
140g Roasted Hazelnuts
80g Coconut Oil
80g Coconut Milk
80g Maple Syrup
50g Raw Cacao Powder
1 tsp Vanilla Essence
pinch salt
200g Almond Meal
4 Medjool Dates
40g Cacao Nibs
100g Protein Powder (optional)
Instructions
To make the filling, place 60g of the hazelnuts into the Thermomix and mill 10 Sec/Speed 9.
Add the oil, milk, maple, cacao powder, vanilla, salt and dates and cook 2 Mins/50°/Speed 3.
Add the almond meal & cacao nibs (& protein powder if using) and process 10 Sec/Speed 4-5/Reverse.
Refrigerate for 30 minutes to chill. Once chilled the mixture will be much easier to roll.
Place the remaining 80g hazelnuts into the Thermomix and chop 15-20 Sec/Speed 4.
Place into a shallow bowl for rolling. Take small spoonfuls of the chilled mixture and roll into balls. Finish by rolling in the hazelnut crumbs and refrigerate until firm.
Notes
My original version didn't have protein powder in them, however you can add it if you want to boost the protein content. They are a little more fudgey in texture with the protein!
Kitch'n Thyme http://kitchnthyme.com.au/