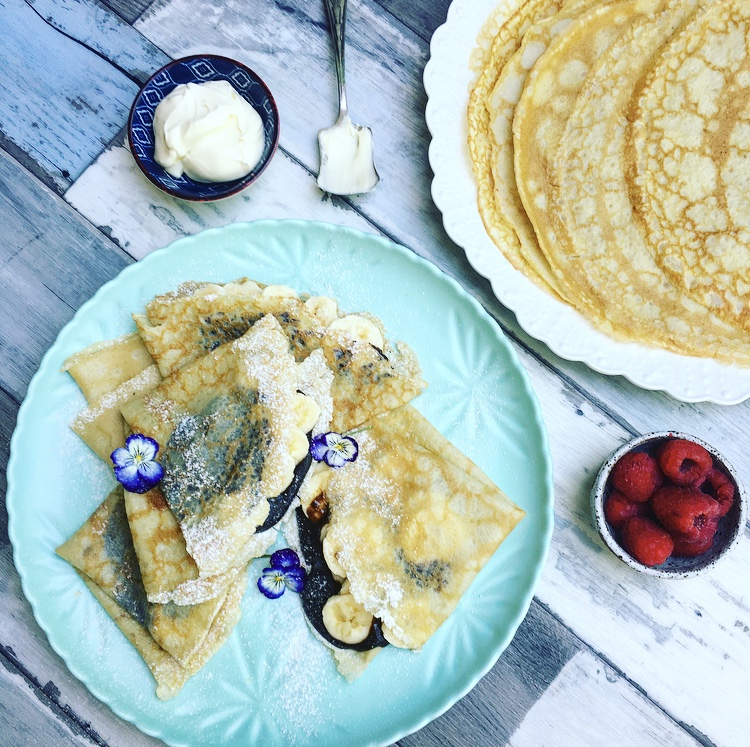 These crepes are SOOOOOOOO easy!! You will love this recipe! I used to make these when I worked at the health retreat and I used them for lots of different applications! I've tweaked the recipe over time and I think they are perfect now!
You can make the batter the night before and quickly whip up fresh crepes in the morning and use whichever filling you desire! Of course there are so many sweet options but think about mushrooms, spinach and feta, or chicken mushroom and spinach for breakfast! An ideal way to send the family off for the day wiht a nutritious breakfast!
For a gluten free crepe, these are really good! You wouldn't know they were gluten free. The flour blend I use does a good job of making a smooth, slightly elastic crepe (for want of a better word! Don't worry though you won't think you're chewing on a rubber band!😆)
Just try them and enjoy!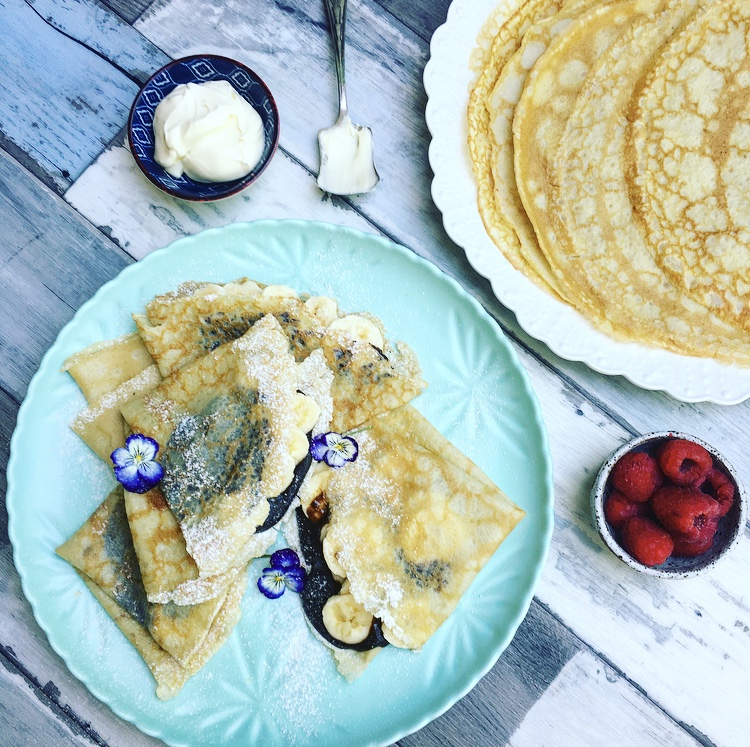 Gluten Free Crepes
2016-11-12 10:28:36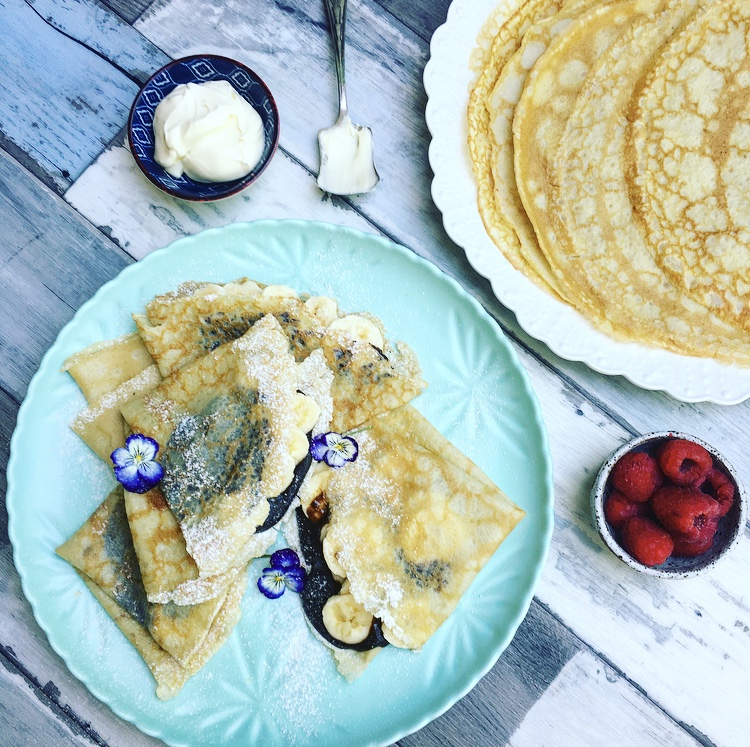 Perfect rendition of a traditional french crepe that will please the harshest gluten free critic!
Ingredients
40g Organic Butter
4 Organic Eggs
80g Tapioca Flour
50g Potato Starch
50g White Sorghum Flour
1 Tbsp Honey
450ml Almond Milk
Extra butter for brushing
Instructions
Place the butter into the Thermomix and melt 1-2 Mins/50º/Speed 3.
Add all the remaining ingredients and mix 30 Sec/Speed 6.
Pour the batter into a jug or bowl and leave to rest for 30 mins- overnight. (The resting time helps the gluten free flours to swell and the batter to become a little easier to work with, but if time doesn't permit you can rest for just 10 minutes and still get a great result.)
Heat a shallow non stick pan or crepe pan over a medium heat. Brush the pan out with a small amount of melted butter or coconut oil just to coat the pan.
Pour in enough batter to lightly cover the base of pan and swirl to cover thinly. (Using a cup measure helps you pour a similar amount into the pan each time...you'll be amazed how little batter you need!)
Cook the crepe for about 1 minute each side or until lightly golden.
Transfer to a plate, cover and keep warm.
Continue cooking the crepes until the batter is finished, brushing with a little melted butter or coconut oil as needed.
Serve the crepes, with any topping you desire. In the picture I filled them with my homemade nutella and sliced banana, creme fraiche and raspberries!
Notes
These can be used for savoury dishes too!! As an example you can make perfect breakfast savoury crepes or crepe stacks with these and they work brilliantly!
Kitch'n Thyme http://kitchnthyme.com.au/