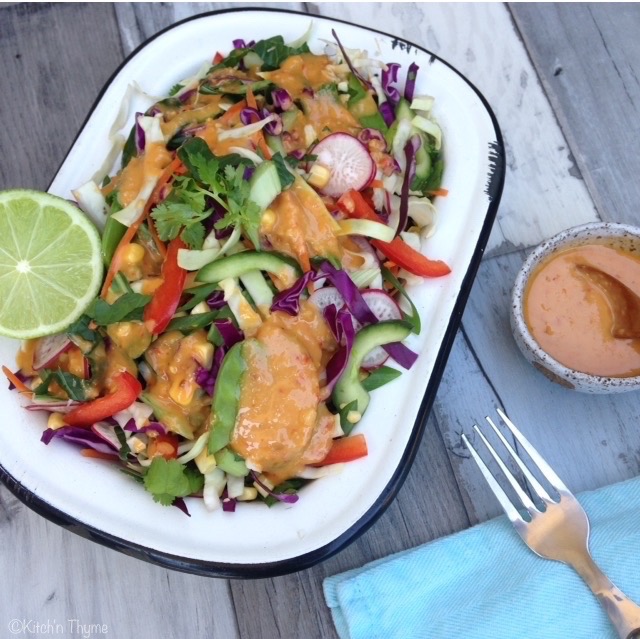 This is absolutely perfect coming into summer! Fresh, crispy, crunchy, colourful, quick and yummy! You can't really beat that! Well you can until this dressing is drizzled over the top! Packed with flavour, it's one of the quickest, yummiest, creamiest dressings to make!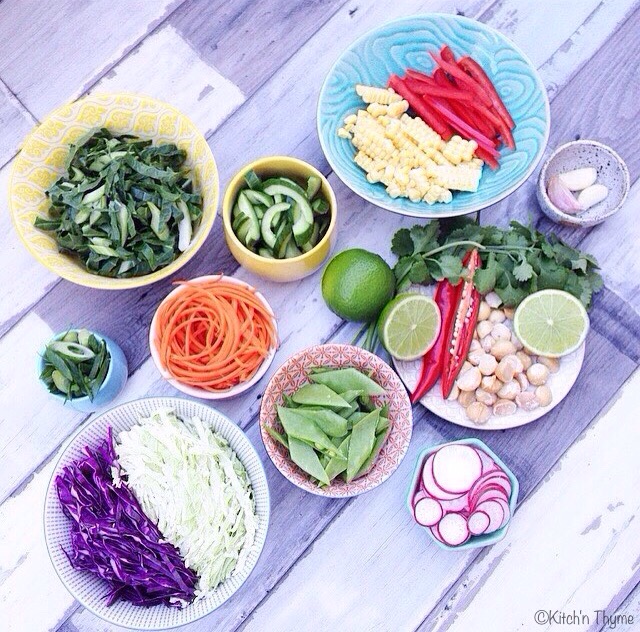 We love salads in our house! Salads all year around! I pack my husband up with salad everyday for work, its the perfect meal of the day to eat salad! My toddler also loves salad too, and I love that!
Salads are such a great way of getting fresh raw nutrition into you! However, salads on their own are pretty boring without dressing! So a good dressing is key! Whether you go creamy or a classic style vinaigrette, you will be amazed at how much more appealing that bowl of rabbit food can become!
I have lots of salads and dressings to put up on the blog, and I'm realising I must have a real love for creamy dressings, because so many of them are creamy! Of course too I love a beautiful classic olive oil, lemon and salt, which just about goes with any salad!….That's always there as the backup plan!
You could increase the chilli content (or just keep the membrane and seeds in) of this dressing if you want that real kick, however I make it quite mild to suit the little people palettes in my house!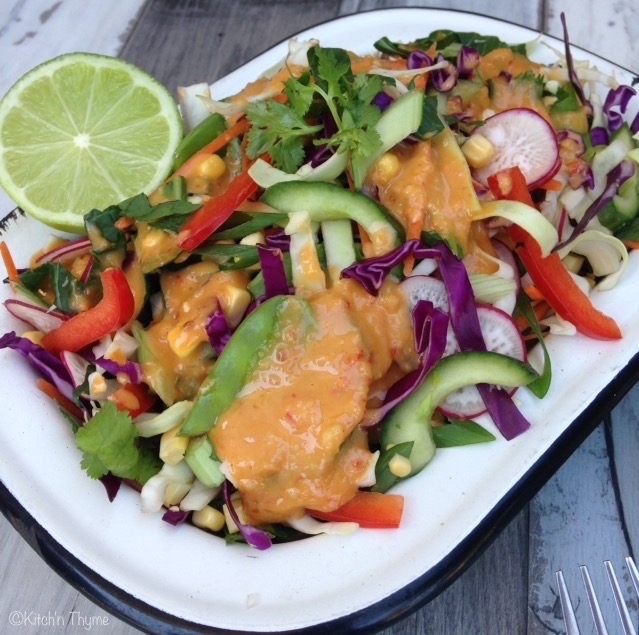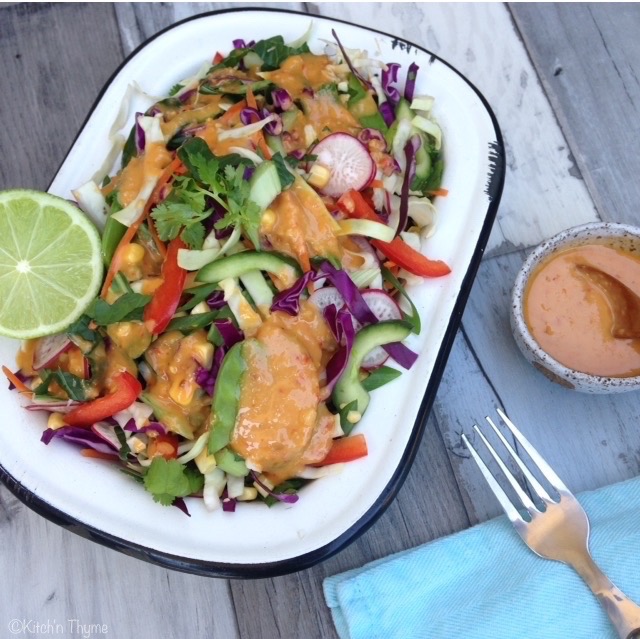 Crunchy Asian Salad w Chilli Macadamia Dressing
2015-10-05 12:10:33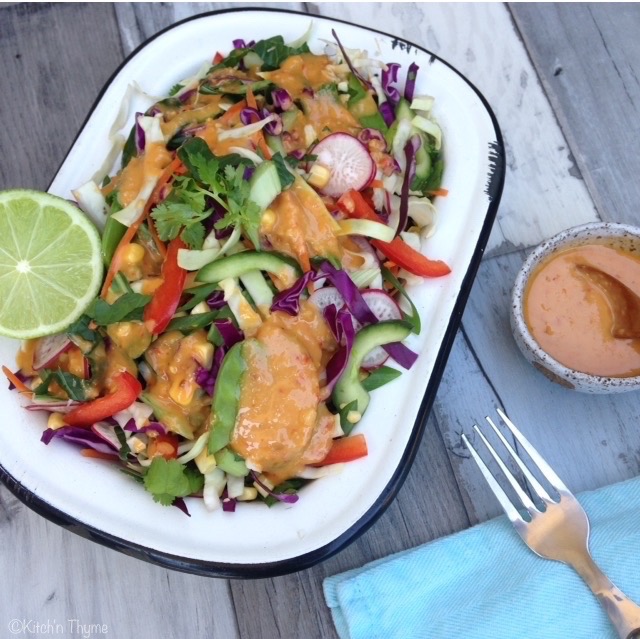 Serves 6
A super crispy crunchy Asian Salad with the yummiest dressing! Perfect topped with grilled meats, tofu or just some boiled eggs!
Chilli Macadamia Dressing
80g Macadamias, roasted
100ml Olive Oil
1 Red Cayenne Chilli, seeds removed
2cm Knob Ginger
1-2 Cloves Garlic
2 tsp Honey
2 tsp Apple Cider Vinegar
2 tsp Tamari
1/2 Lime, juiced
1 tsp Celtic Salt
Salad
300g White or Wombok Cabbage, shredded
200g Red Cabbage, shredded
1 Bunch Choy Sum, shredded
2 Lebanese Cucumbers, seeds removed & sliced diagonally
1 Carrot, shredded
1/2 Red Capsicum, sliced thinly
4 Shallots, sliced thinly
125g Snow Peas, cut into 3rds diagonally
1 Fresh Corn Cob, kernels removed
6 Red Radishes, thinly sliced
1/2 Bunch Fresh Coriander Leaves
Instructions
Preheat the oven to 180°C. Place the macadamias onto a baking tray lined with baking paper and roast until golden brown.
Place a small jug onto the Thermomix lid and weigh 100ml oil into the jug. Set aside.
Place the nuts, chilli, ginger & garlic into the Thermomix and chop 3 Sec/Speed 7.
Add the honey, vinegar, tamari, lime juice and salt and process 1 Min/Speed 3. Whilst the Thermomix is running, slowly pour the reserved olive oil onto the lid, letting it drizzle into mixing bowl to emulsify. Set aside.
Place all the salad ingredients into a large bowl and toss well to combine. Pour the dressing over the salad just before serving, to avoid making the salad soggy.
Notes
You can use a variety of whichever crispy salad vegetables you have in your fridge, so don't be too particular about getting exactly what my recipe says.
Kitch'n Thyme http://kitchnthyme.com.au/