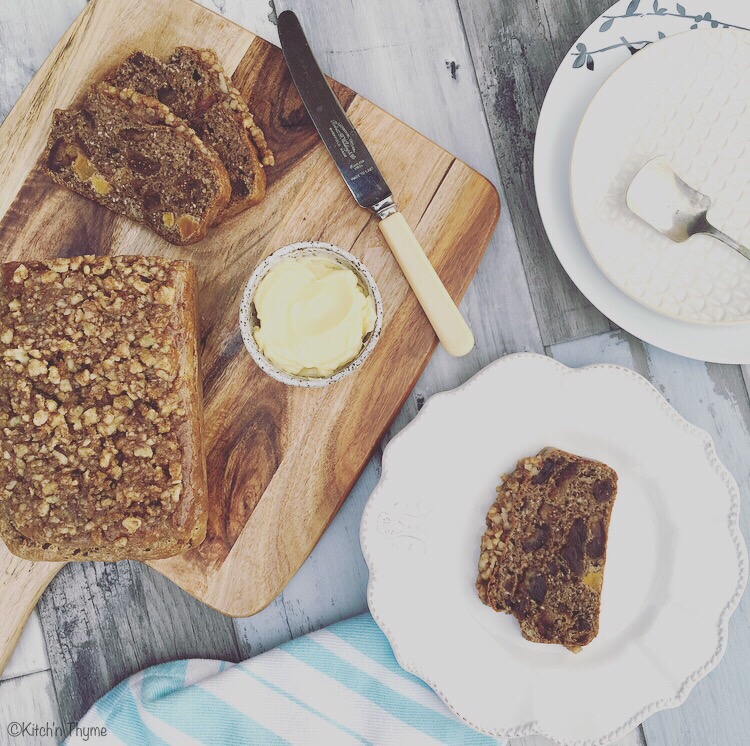 I started making the basic version of this bread from Tania Hubbard a while ago and absolutely love it! I've made it so many times and have often added sundried tomatoes, feta or cheddar, chives, basil and parsley to the mix for the perfect Mediterranean bread! It's amazing!
Well recently I was in the kitchen with my good friend from Desperate Healthwives and we got cooking and came up with this one! How delicious is it!!! Well, I mean you probably aren't too sure as you havent made it yet, but I highly suggest you just get straight off here and go and make it! It's so quick and sooooo delicious!!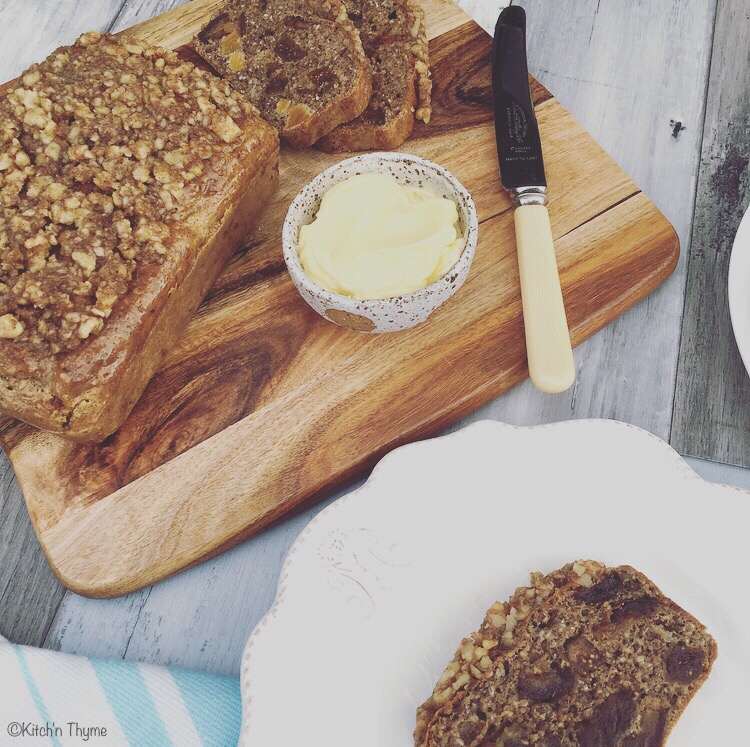 Gluten free, paleo, vego, whatever diet you follow you are pretty sure to like this one!!
You can substitute some of the dried fruit for extra nuts in the bread. I actually love nuts in there and forgot to add them when I made this loaf, so that's how the topping came along!
The topping is really delicious!! I really suggest making it! If you're dairy free, just leave out the butter and sub with a tsp or 2 of coconut oil.
How gorgeous would the be as part of a Christmas breakfast or brunch or with a cheeseboard and berries! Yummo! xx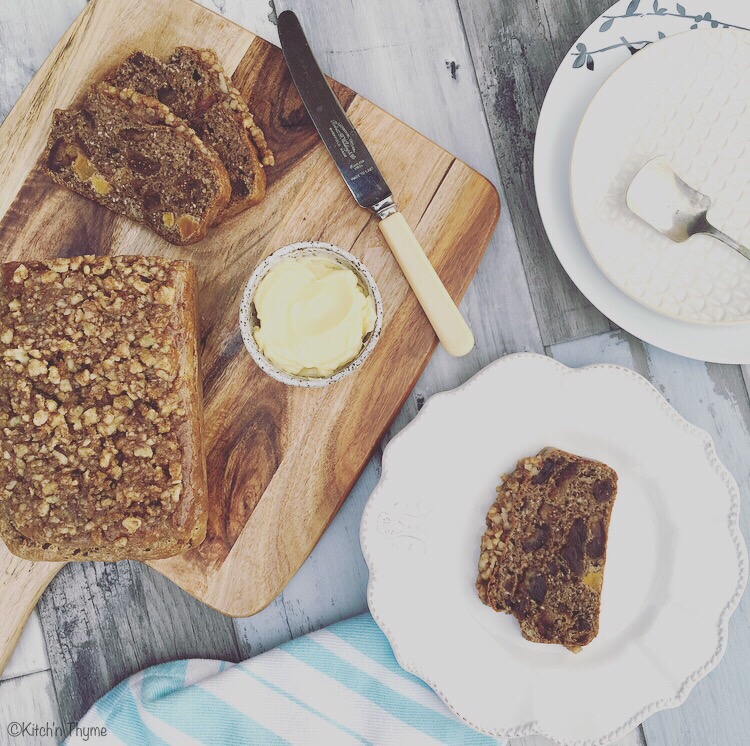 Chia & Almond Fruit Bread
2015-12-01 07:19:55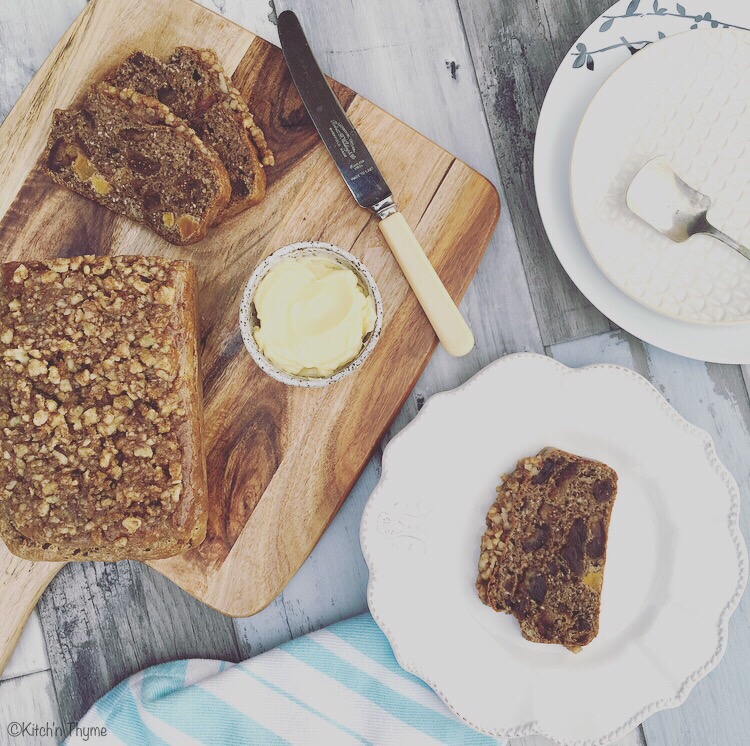 This is a gorgeous take on a beautiful gluten free, grain free bread....and would be perfect for Christmas breakfast!
Ingredients
100g Almonds
80g Arrowroot
1 tsp Bicarb Soda
1 tsp Cinnamon
1/2 tsp Allspice
pinch celtic salt
3 Organic Eggs
2 Tbsp Apple Cider Vinegar
2 Tbsp Chia soaked in 30ml Water
1/2 Lemon, zested
50g Dried Figs
50g Dried Apricots
50g Medjool Dates
50g Walnuts
20g Butter
20g Maple Syrup
1/8 tsp Cinnamon
Instructions
Preheat the oven to 175°C. Grease and line a loaf tin with baking paper.
Place the almonds into the Thermomix and mill 10 Sec/Speed 9.
Add the arrowroot, spices, bicarb and salt and mix 10 Sec/Speed 5.
Add the eggs, vinegar, chia & lemon zest and mix 10 Sec/Speed 5.
Add the dried fruit and mix 5 Sec/Speed 3/Reverse.
Pour into the prepared loaf tin and bake 30-35 Mins or until golden brown and cooked through.
Place the walnuts, butter, maple syrup and cinnamon into the Thermomix and combine 5 Sec/Speed 2.5.
Spread the mixture evenly onto the top of the bread and bake for a further 5 minutes.
Cool completely on a wire rack before serving with butter!
Adapted from Tania Hubbards Chia & Almond Bread
Kitch'n Thyme http://kitchnthyme.com.au/