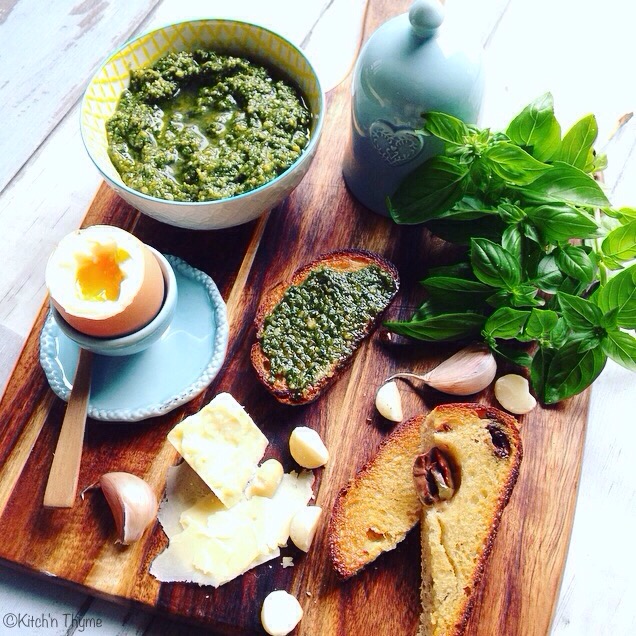 This Basil Pesto is delicious!!!!! I developed this one back when I was studying as a chef.
I've always added Italian Parsley to my pesto as it oxides quite a lot slower than basil and keeps for a really brilliant vibrant green pesto. And plus I really love the flavour dimension that the parsley adds.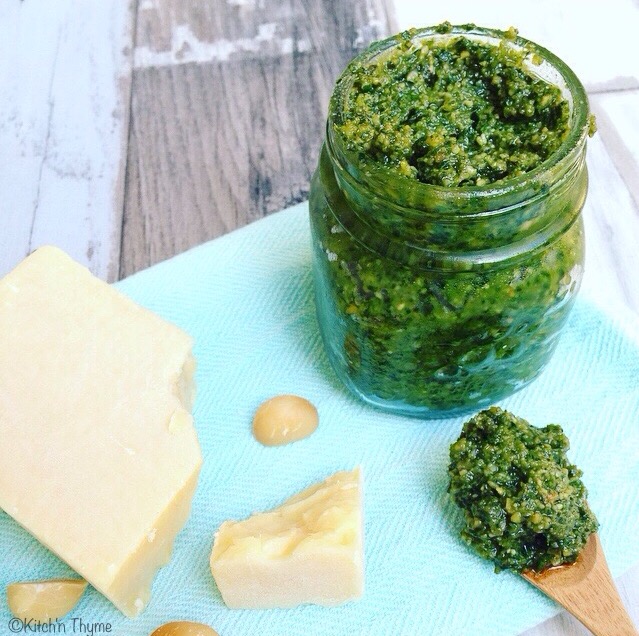 Basil & Parsley are really high in Vitamin K along with many other vitamins. Through their unique anti-oxidants, essential-oils, vitamins, phyto-sterols and other nutrient substances, they help equip our body to fight against germs, toxins and help to boost immunity level.
So what better way than to pack them into a super dense nutrient spread/sauce!
I choose macadamias and pine nuts! They mix gives a really delicious flavour. You could use brazil or cashew nuts too.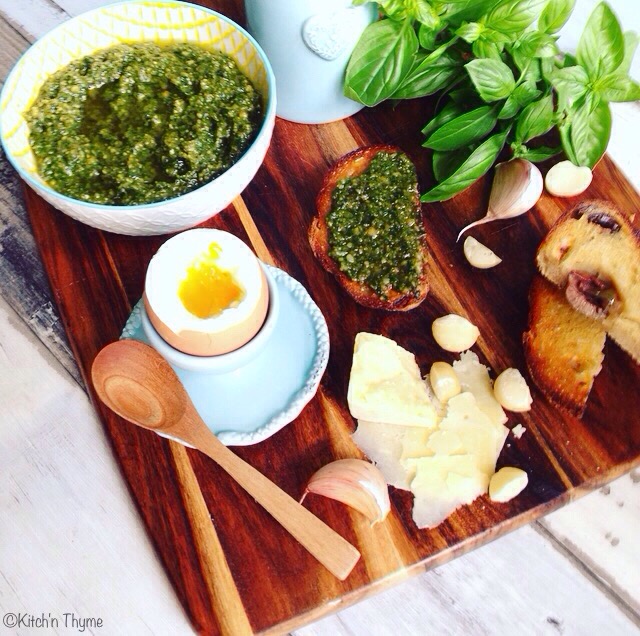 To make it dairy free and completely paleo just omit the parmesan. You will still have a beautiful pesto.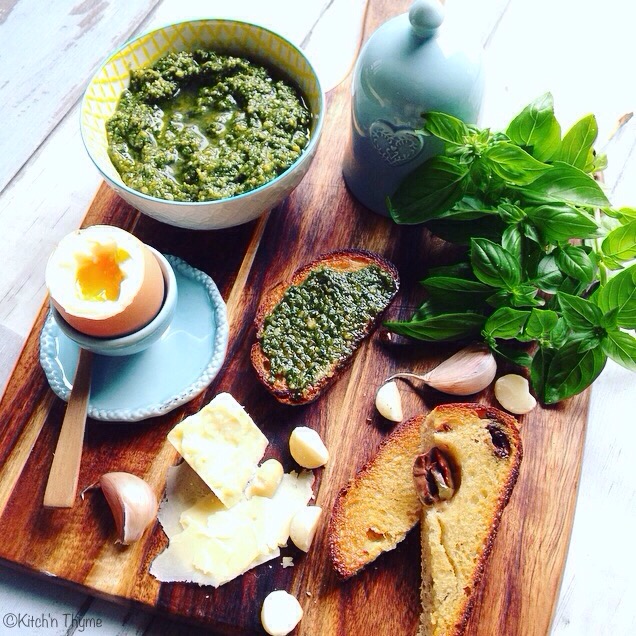 Basil Pesto
2015-11-03 21:19:04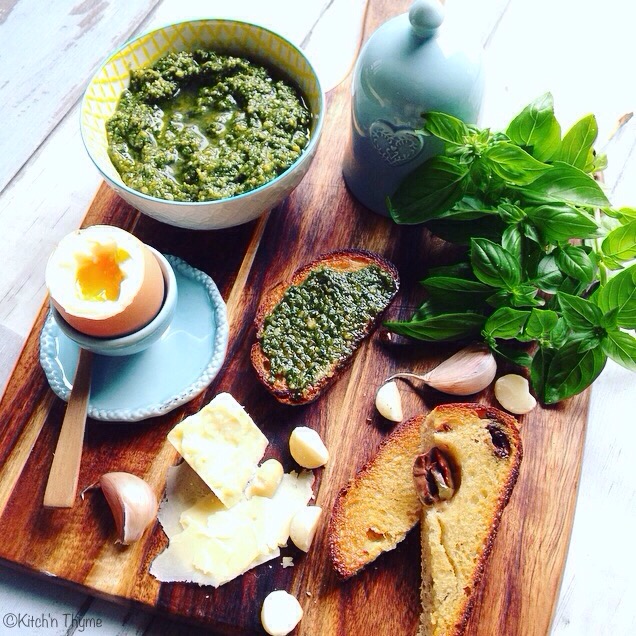 Delicious moreish pesto that has endless uses in my kitchen!
Ingredients
60g Parmesan Cheese
1 Clove Garlic
2 Large Bunches (100g) Basil
1 Bunch (20g) Italian Parsley
150g Pine Nuts
50g Macadamias
1 1/2 tsp Celtic Salt
100g Olive Oil
Instructions
Preheat the oven to 180°C. Line a large baking tray with baking paper and roast the pine nuts and macadamias for approximately 10 minutes or until golden brown. Set aside to cool slightly.
Place the parmesan into the Thermomix and mill 5 Sec/Speed 7.
Add all the remaining ingredients and blend 8 Sec/Speed 7.
Serve.
Notes
This pesto will keep nicely in the fridge for up to a week. Just make sure you cover the top with extra olive oil.
You can freeze this pesto too. I often make a batch and freeze the leftover into ice cube trays ready to pull out for different meals.
Kitch'n Thyme http://kitchnthyme.com.au/