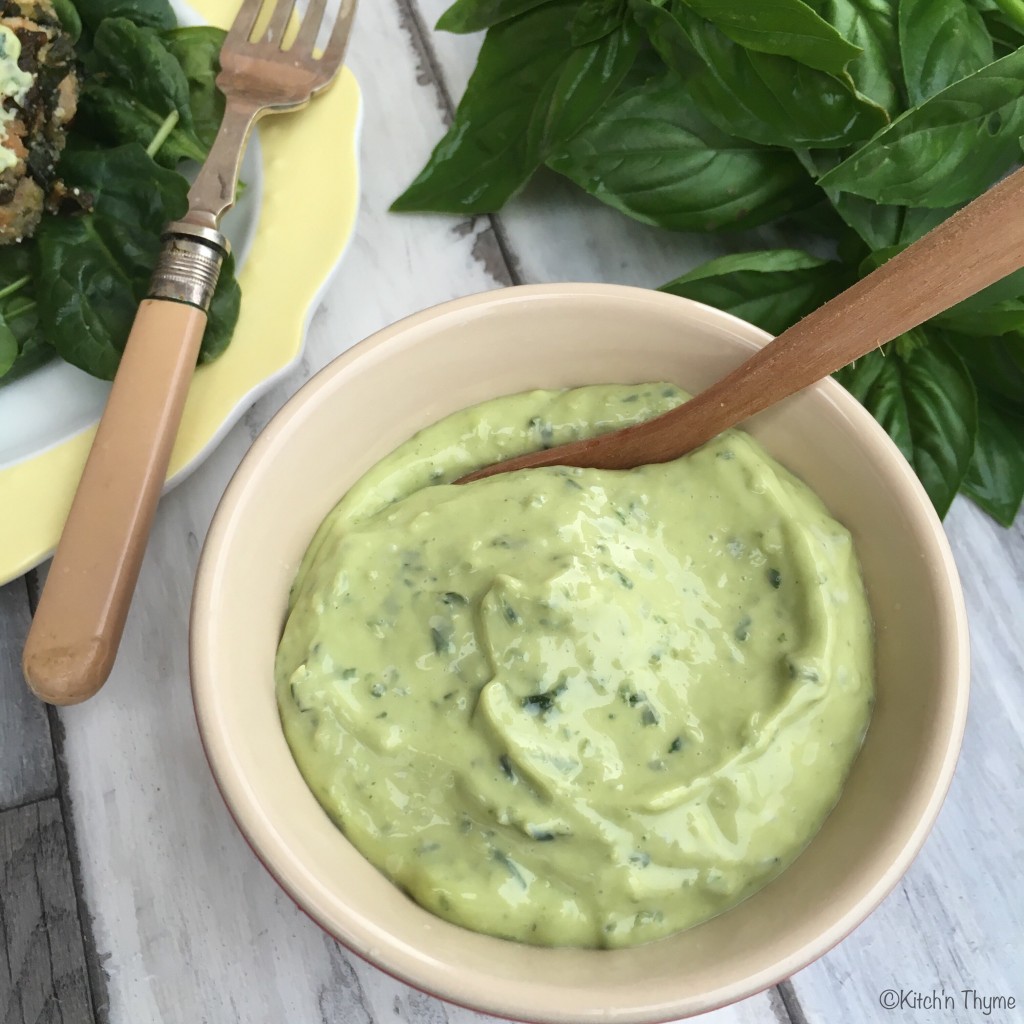 This basil mayo is such a simple but a goodie!
It goes with just about everything, from a burger to a green potato salad!
Have it ready to go in the fridge and serve with rissoles, as a dip, with crumbed chicken or fish, croquettes etc etc etc!
With loads of basil in season it's the perfect thing to make!
It's really so simple. Just blitz up fresh basil leaves and then continue like you ordinarily would to make fresh mayonnaise!
Enjoy!!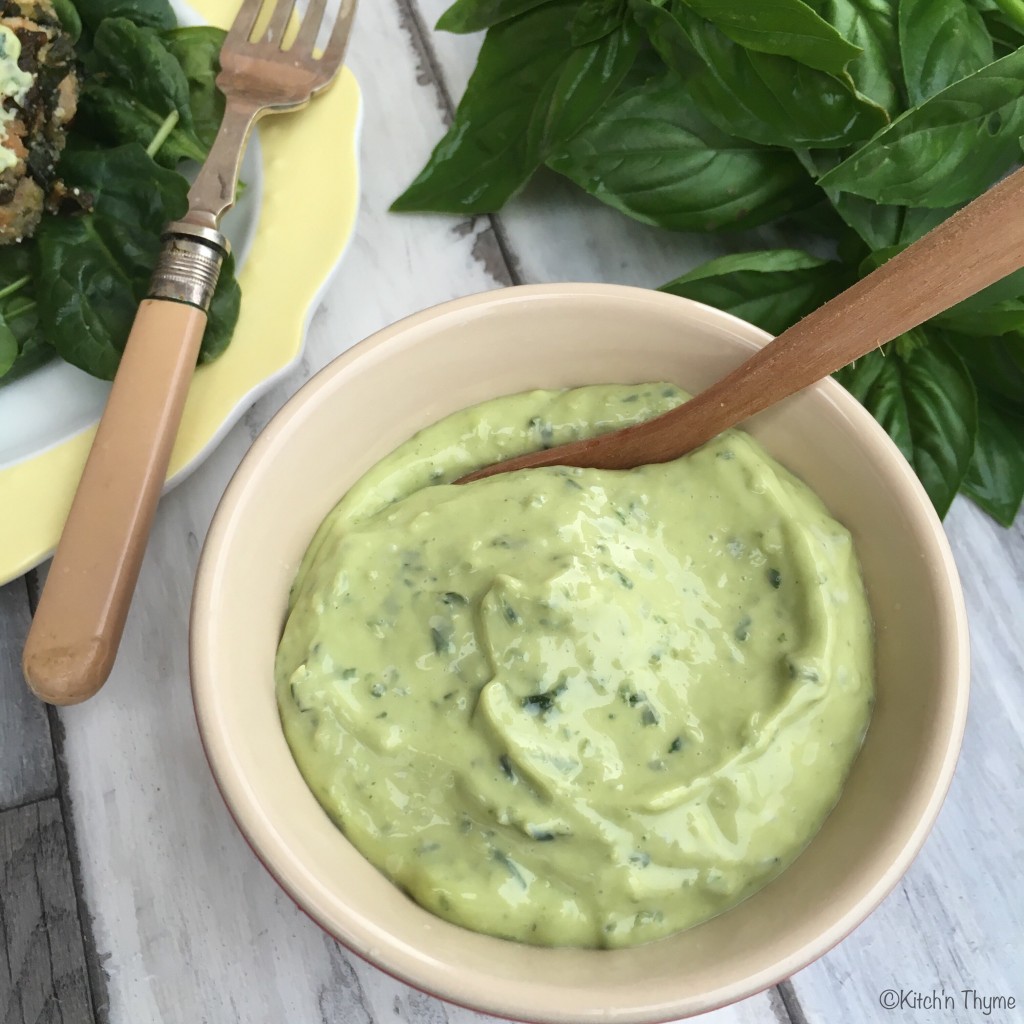 Basil Mayonnaise
2015-12-08 06:46:03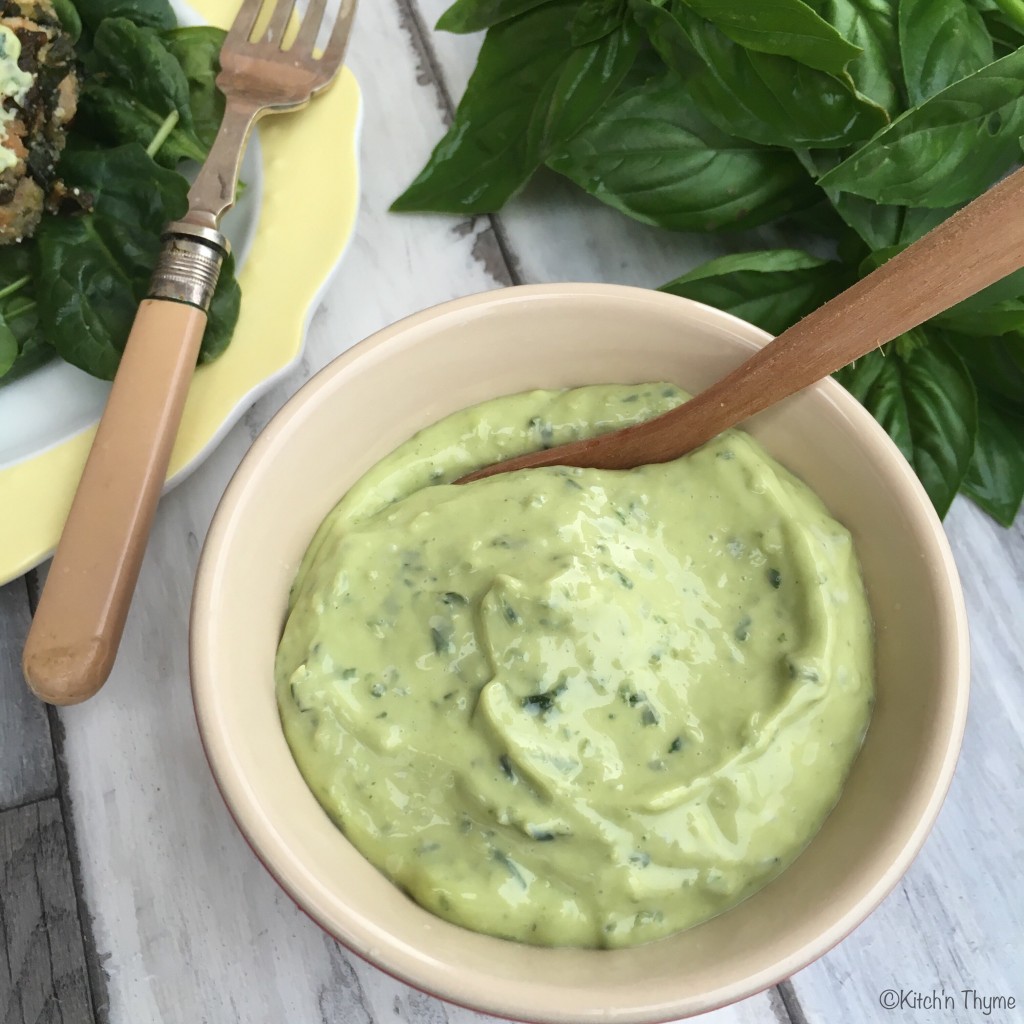 Delicious fragrant basil mayo!
Ingredients
1 Garlic Clove
1/2 Bunch Basil, leaves only
2 Egg Yolks
2 tsp Dijon Mustard
2 tsp Lemon Juice
1/2 tsp Celtic Sea Salt
250g Avocado, Macadamia or Rice Bran Oil
Instructions
Place garlic and basil into Thermomix mixing bowl and chop 3 Sec/Speed 7. Scrape down sides of bowl and repeat again if necessary.
Place a jug on top of the Thermomix lid and weigh 250g oil and set aside.
Insert Butterfly. Add the egg yolks, mustard, lemon, salt and pepper and mix 20 Sec/Speed 4.
With the butterfly rotating on Speed 4 and MC in place, pour the oil onto the mixing bowl lid somewhat gradually. Add oil slowly to start with and then faster as the mayonnaise starts to emulsify.
Place into a jar and keep in the refrigerator for up to 3 weeks.
Kitch'n Thyme http://kitchnthyme.com.au/